'In-Work Poverty' One in Five DWP Staff Claiming Benefits, Survey Finds
Monday 15 May, 2023
Written by Tevye Markson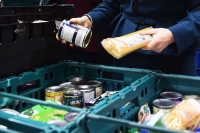 DWP STAFF STRUGGLE - Ministers urged to act as PCS survey of 5,638 DWP officials also finds 11% have used foodbanks in the last year.
One in five civil servants at the Department for Work and Pensions claim in-work benefits, according to a union survey.
Of the more than 5,600 staff who responded to a PCS poll, 20% said they were receiving benefits such as Universal Credit to supplement their wages.
In comparison, 9% of civil servants across all departments answered "yes" to the same question in September in a previous questionnaire carried out by the union.
"If ministers had a conscience, they would be ashamed to be paying their own workforce so little they have to claim the benefits they themselves administer," PCS general secretary Mark Serwotka said.
The survey, to which 5,638 of the 35,568 PCS members who work at the department responded, also found 7% of respondents have foodbanks or a foodshare system at work, and 11% have used foodbanks in the 12 months.
"Ministers should be paying their staff a decent wage that keeps up with the rate of inflation, not leaving them to rely on foodbanks so they can eat," Serwotka added.
"That so many foodbanks have been set up in government offices is a stain on ministers, who must take note of this survey and take action to address this unacceptable in-work poverty."
One survey respondent said: "We had to use foodbanks for the first time in my life this year because of the cost-of-living crisis, especially the exorbitant rent crisis."
Another said: "I sleep hungry."
The poll also found 12% of survey respondents have a second or third job to boost their income and 6% are having to work overtime just to get by.
The survey follows a dossier published by PCS in September of more than a hundred DWP officials who described having to go without showers, heating, food and social lives as they coped with soaring inflation, rising energy bills and "paltry" wage increases.
DWP staff at 13 jobcentres will strike in May, as the union's industrial action over pay, pensions, job security and redundancy terms reaches the six-month mark.
Earlier this month, civil servants were offered an average 4.5-5% pay rise for 2023-24, which unions branded insulting. PCS is currently reballoting members so that it can continue strikes beyond May.
Serwotka said the government will be "failing" its own workforce if it does not address the in-work poverty revealed in the survey, "and it will be no surprise that our members vote 'yes' in the re-ballot and strike action in the civil service escalates".
The 5,638 responses to the survey represents around 7% of the total DWP workforce.
Department 'refused staff foodbank'
Managers at one DWP office refused to allow staff to open a foodbank,a civil servant revealed in the survey.
The DWP worker told PCS: "Staff in my workplace asked for a foodbank to help each other out, but the management team blocked it, saying it would make bad press if it got out.
"I think it makes even worse press that we were denied the chance to help our own colleagues."
Civil servants were also asked in the poll to explain how low pay is affecting them. DWP said the most common response was the inability to afford essentials.
One DWP official said: "My home is damp and mouldy but I can't afford to keep it warm. I struggle to put petrol in the car and I am a wheelchair user so need the car."
Another said: "I'm having to decide what is the most important thing to pay: either heating, rent or food."
A third said they were "exhausted from the stress of living".
Officials also took aim at the government and civil service.
"We can't afford to put the heating on and the mould in our house is awful but we just can't afford to do anything about it. We are seriously considering leaving the civil service due to being treated so badly," one said.
"I live month to month financially. I used to be proud to work in the civil service but it now it feels shameful that the government pay us so little in relation to the cost of living," another said.
A DWP spokesperson said: "We are committed to supporting the wellbeing of our staff, and provide access to a comprehensive range of assistance for their physical and mental health and financial wellbeing.
"In setting the latest pay guidance – offering 4.5 percent plus 0.5 percent for the lowest paid – the government wants to recognise the hard work and vital importance of civil service staff, while also being fair to the taxpayer and supporting the government's promise to halve inflation this year, which will help everyone's incomes go further."
ABC Comment, have your say below: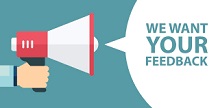 Leave a comment
Make sure you enter all the required information, indicated by an asterisk (*). HTML code is not allowed.