Winter Fuel Payment Video - What You Need To Know
Saturday 29 October, 2022
Written by Simon Collyer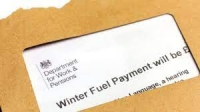 WINTER FUEL PAYMENT - If you would like to know more about the Winjter Fuel Payment this video ought to help.
Most payments will be made automatically in November or December.
You'll get a letter telling you how much you'll get.
If you do not get a letter or the money is not paid into your account by 13 January 2023, contact the Winter Fuel Payment Centre.
All benefits, pensions and allowances will be paid into an account, such as a bank account.
If you do not think you have been paid, you should check your account before contacting the Winter Fuel Payment Centre.
Most of those eligible do not have to claim their Winter Fuel Payment, as it is awarded automatically.
British Sign Language and Welsh Language versions will be available soon.
ABC Comment, have your say below: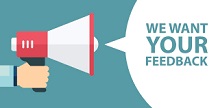 https://youtu.be/E3ojxxb2Ado?t=2
Winter Fuel Payment
Leave a comment
Make sure you enter all the required information, indicated by an asterisk (*). HTML code is not allowed.