Pension Credit Have You Claimed?
Tuesday 16 August, 2022
Written by Simon Collyer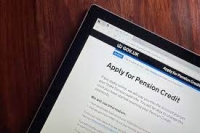 PENSUON CREDIT - People of state pension age urged to apply for cost of living support before it's too late
Applications for Pension Credit must be submitted before 18th August deadline to receive £650 support payment
National poverty charity Turn2us is urging people of state pension age to check their entitlement for Pension Credit in order to receive additional money towards the cost of living.
People aged over 66 and who are eligible have until 18th August to make an application for Pension Credit as claims can be backdated for a maximum of three months – meaning people who apply before the deadline may receive an extra £650 towards essential costs like food or energy.
Pension Credit can be vital in boosting income as it aims to bring additional support to people's finances, on top of their state pension and can also be a 'passport' to other benefits. These include council tax reductions, the Warm Home Discount, and Housing Benefit. For people aged 75 and over, they are also eligible for a free TV licence as part of the support.
Back in May the Government announced their package of financial support to help households combat the rising cost of living. This meant people in receipt of means-tested benefits, including Pension Credit, would receive an extra £650 by the end of autumn, paid in two separate instalments.
In order to be eligible for the first cost of living payment, a person must be entitled to a payment of Pension Credit on any day in the month leading up to 25 May 2022. However, new claims for Pension Credit can be backdated for a maximum of three months.
Now, Turn2us is encouraging people of state pension age, or any relatives or neighbours who are supporting a person who might meet the criteria, to make sure they have applied for Pension Credit before the deadline in order to receive both instalments.
Anna Stevenson, Senior Welfare Benefits Specialist at Turn2us says:
"We know that 95% of our service users are worried about price increases over the next few months. And at a time where more people are being pushed to the financial brink, we are hearing from increasingly desperate people who don't know where to turn. Pension Credit can act as a vital lifeline for people aged over 66 who might be on a low income, and it is therefore crucial for people to check if they can claim to receive additional money.
"The impact of the cost-of-living crisis cannot be underestimated, and extra sources of income will be a huge help for people to weather this financial storm. By using the Turn2us Benefits Calculator, people of state pension age can find out if they may be eligible to claim Pension Credit so we urge people to check today to see what additional support they might be able to claim."
Currently, around 2.5 million people aged over 66 are entitled to Pension Credit to top up their retirement income* - yet around two in five people who qualify aren't claiming it. According to the Department for Work and Pensions (DWP), this equated up to an estimated £1.7bn being left unclaimed in 2019/20.
Morgan Vine, Head of Policy and Influencing at Independent Age added:
"Over 2 million older people are living in poverty and are in dire need of support to cover the cost of basic essentials. We know that 64% of people over the age of 65 cannot afford a £100 increase in their monthly costs, which means many will be forced to choose between heating their homes or eating a meal this winter. This not acceptable.
"There is support out there for older people on a low income in the shape of Pension Credit. We urge older people to use online calculators, like the ones provided by both Independent Age and Turn2us, or call one of our helplines to check their eligibility. Even if you are only entitled to a small top up, it opens the door to other important payments, including the recently announced cost of living support."
Pensioners, or friends or relatives on their behalf, can use the Turn2us Benefits Calculator to check if they qualify here: https://benefits-calculator.turn2us.org.uk/
ABC Comment have your say below: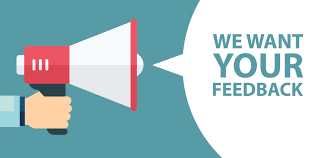 Leave a comment
Make sure you enter all the required information, indicated by an asterisk (*). HTML code is not allowed.