UC Claimants Illegally Forced to Repay Entire Award By DWP
Thursday 16 June, 2022
Written by Simon Collyer
UNIVERSAL CREDIT - Claimants are being illegally forced to repay their entire universal credit (UC) award even though they were fully entitled to it, the Child Poverty Action Group (CPAG) has revealed. Third party debt collectors are even being used to carry out the unlawful recoveries.
According to CPAG, the DWP relaxed some of the evidence rules for UC claims during the pandemic.
But in January 2021 the DWP began a process of reverification, looking again at those claims and making a decision about whether they were legitimate.
This process is to be ramped up dramatically, with the DWP announcing it will establish a team of 2,000 staff to look again at 2 million claims over the next five years including, but not limited to, claims made during the pandemic.
CPAG says that they are hearing from an increasing number of people who have had their UC stopped, have been ordered to repay all the UC they received in the past and who often don't understand the reasons for the DWP's decision or how they can challenge it.
CPAG say that they have serious concerns about the process, including:
Claimants who appear to be fully entitled to what they received being ordered to repay all their UC.
The DWP's approach to retrospectively deciding claimants were not entitled and beginning recovery is unlawful.
Claimants are not given enough information to understand why the DWP think they have been overpaid or how they can challenge the decision.
The DWP asked for evidence of entitlement via the online journal, even from claimants who were no longer getting UC and would have no reason to check their journal.
Some claimants only finding out about the alleged overpayment when they received a letter from DWP Debt Management, therefore missing the one month deadline for challenging a decision and not knowing that they could make a late challenge if they have good cause.
Some claimants who do challenge the decision make repayments they do not need to make whilst waiting many months for the DWP to carry out a mandatory reconsideration or may face demands from third party debt collectors.
CPAG are asking the DWP to make a range of changes, including pausing the recovery of overpayments whilst a decision is being challenged, as happens with other benefit,s and making decisions that actually comply with the law.
CPAG have been around for over 50 years. They write handbooks that are relied upon by anyone connected with welfare rights and take numerous cases to court on behalf of claimants. They are not headline seekers or sensationalists.
If they say that the DWP is acting unlawfully, you can rely on it being true.
The thought that a government department that behaves like this is to be given powers of search, seizure and arrest, along with the right to impose fines where there isn't sufficient evidence for a criminal trial, is truly frightening.
ABC Comment, have your say below: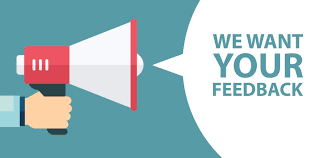 Leave a comment
Make sure you enter all the required information, indicated by an asterisk (*). HTML code is not allowed.