Prices Go Up and Sales Fall
Tuesday 07 June, 2022
Written by Various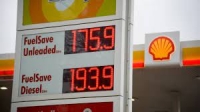 RISING PRICES - Retail sales have decreased as the cost of living crisis continues to squeeze UK households. Latest data from the British Retail Consortium (BRC) reveals that total retail sales fell by 1.1% in May, when compared to the figures 12 months ago.
Sales of clothing increased as Brits prepared for their summer holidays and special occasions like the Platinum Jubilee. Sales of larger items like furniture and electronics dropped off.
Petrol prices have surged by 37% in 12 months and 3.9% in the past week alone.
"Consumers are being hit from all sides but nowhere is this as obvious than at the pumps. Petrol prices have surged 36.5% in a year, rising by four times the rate of inflation.
"It's a pace that is obliterating people's disposable income. It both eclipses and exacerbates the wider cost of living crisis, which saw CPI hit 9% in April — a pace that was already causing sleepless nights over at the Bank of England. In the past week alone, the cost of petrol has risen 3.9%.
"And it's even worse for diesel drivers, with prices rising 40% compared with a year ago.
"The problem for the Government is that, for the tens of millions of motorists who rely on their cars for everything from the daily school run and commute to the weekly shop and caring for loved ones, it's almost impossible to limit the damage.
"The public are only too well aware that for every pound spent on petrol, more than 82p of fuel duty and VAT goes straight to the Treasury, which is already under sustained pressure to do more to ease the cost of living crisis. It's an effective overall tax rate of 46.8% on petrol and 45.2% on diesel.
"A tank of fuel could now cost you £100. It's a psychological tipping point that will have politicians quaking in their boots. The Chancellor cut fuel duty by 5p in March but with prices up ten times that amount compared with 2021, calls for further tax cuts will now inevitably move up a gear."
ABC Comment, have your say below;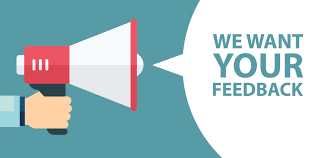 Leave a comment
Make sure you enter all the required information, indicated by an asterisk (*). HTML code is not allowed.