Cost of Living Support Payments You May Be Entitled To
Saturday 04 June, 2022
Written by Simon Collyer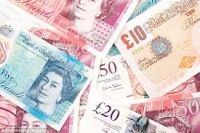 EXTRA HELP - Extra help is available for claimants struggling with the cost of living crisis.
July 6: National Insurance threshold raised
On July 6, the threshold of what you can earn before paying National Insurance will rise from £9,880 to £12,570 a year. It will take some of the lowest earners out of paying the tax and save those still paying £330 a year.
But that's before you factor in two things: firstly, National Insurance rose in April from 12% to 13.25%. Once you put the tax and threshold rises together, only people who earn less than £37,000 will be better off than they were before April. And they might not feel like celebrating - £30k earners are only £53 better off per year.
Secondly, if you're working but on Universal Credit, you'll feel less help because for every pound you earn, 55p of benefits are "tapered" away. Models suggest a single parent on £16,000 and UC will gain £27 a month from the threshold change but £15 of that will be cut in Universal Credit. This applies throughout the UK.
July: £325 for most benefit claimants
More than eight million UK claimants of Universal Credit, Tax Credits, pension credit and legacy benefits will get two payments of £325 each. If you're on any of these benefits except Tax Credits, your first payment will arrive in your bank account "from" July.
The exact payment date is not yet confirmed and will likely depend on when you get Universal Credit during the month. Claimants must have begun a claim for these benefits by May 25, 2022, at the latest, to qualify for the first of the two payments. The £650 will be tax-free, will not count towards the benefit cap, and will not have any impact on existing benefit awards. This applies throughout the UK.
Even though benefits and pensions are not being permanently raised now - something many have called for - there will be a big rise next year. April 2022's rise was a measly 3.1%, below inflation, because it was based on the CPI figure for September 2021. But in April 2023 the rise could be an above-inflation 10%.
Rishi Sunak said he would stick to that plan, subject to a review by the Work and Pensions Secretary. He said: "On current forecasts, it's likely to be significantly higher than the forecast inflation rate for next year."
Mr Sunak also said the triple lock will return to the state pension - ensuring it rises by inflation, wages or 2.5%, whichever is highest. That means pensions are likely to rise by around 10% too. This isn't a surprise but is a big commitment after the Tories broke their manifesto pledge on the triple lock last time. This applies throughout the UK.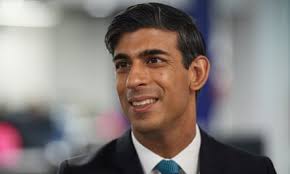 Image: Rishi Sunak, Chancellor.
ABC Comment, have your say below: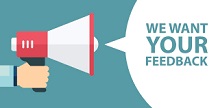 Leave a comment
Make sure you enter all the required information, indicated by an asterisk (*). HTML code is not allowed.