Extra Help For Struggling Families With Cost of Living Crisis
Thursday 26 May, 2022
Written by Simon Collyer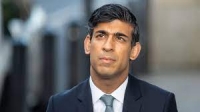 COST OF LIVING - Chancellor Rishi Sunak has announced his plan to help UK households struggling with the cost of living crisis.
The announcement comes after Brits were hit by a series of price increases. Last week, households learned that inflation rose to a 40 year high of 9% in April, and just this week Ofgem revealed that the energy price cap is set to be raised by a further 41% in October.
Eight million low income households will be receiving a one off payment to help offset recent price hikes.
"According to Rishi Sunak, the payment is designed to offer 'significant targeted support' to millions across the country, that's nearly a third of all UK households.
"Those on benefits will receive a payment of £650, with pensioners receiving a smaller but still significant sum of £300. Those on non means tested disabilities will also receive a payment of £150.
"The good news is that you don't need to apply for the cash grant. If you're eligible, the money will be automatically transferred to your bank account over two months, with the first payment being made in July, followed by a second one in autumn.
"If you've been struggling in recent months and haven't been claiming any state support, now is the time to check what you're entitled to. Schemes like Universal Credit will help the lowest earners, and when combined with the new cash grant, could provide significant support during this challenging time.
Check out this guide on what benefits you're entitled to here."
"The other key area of the Chancellor's announcement focused on the recent rise in energy costs.
"As well as confirming a temporary windfall tax on oil and gas giants, it was also announced that anyone who has taken out the government's £200 energy rebate will not have to pay it back. What's more, the rebate, which is still available, has been increased to £400.
"While the rebate is great news, there's no denying that energy bills are still at an all time high. For some easy tips and tricks on how you can reduce your energy bill visit: https://www.money.co.uk/guides/tips-to-reduce-energy-bills"
ABC Comment, have your say below: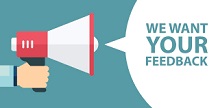 Leave a comment
Make sure you enter all the required information, indicated by an asterisk (*). HTML code is not allowed.