Legacy Benefits Claimants Moved to Universal Credit
Monday 09 May, 2022
Written by Simon Collyer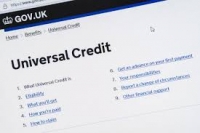 UNIVERSAL CREDIT - A hugely challenging part of the rollout of universal credit recommences today.
Once fully rolled out, universal credit is expected to be received by around 7.2 million working-age families. Most of that rollout has already happened due to natural 'turnover' in the benefits system: for some time now, new claims across the UK have been routed to universal credit rather than the six 'legacy' benefits that it replaces. The spike in new claims during the pandemic therefore effectively sped up the rollout considerably.
As of April 2022, there were still 2.6 million claimants of legacy benefits. The government is, very sensibly, not going to wait indefinitely for all those claims to end naturally or voluntarily, which would take many, many more years. Instead, it is, as of Monday 9 May, to restart the process of 'managed migration' – proactively moving those still on legacy benefits across to universal credit – with the original pilot of this scheme in Harrogate having been suspended when the pandemic hit. The government now aims to complete the process of moving all legacy claims over to universal credit by the end of 2024. If achieved, that would finally bring the rollout of universal credit to a close, about a decade after it began and about seven years later than the coalition government's November 2010 White Paper envisaged (this set out a provisional timetable that would have seen the rollout completed by October 2017).
ABC Comment, have your say below: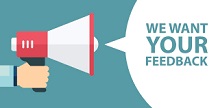 Leave a comment
Make sure you enter all the required information, indicated by an asterisk (*). HTML code is not allowed.