Benefits System for Terminally Ill In Need Of Urgent Reform
Monday 08 November, 2021
Written by Greatest Hits Radio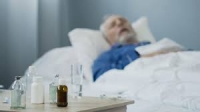 TERMINAL ILLNESS - The benefits system for people who are terminally ill needs urgent reform, according to affected families and end-of-life charities.
Around 23,000 people who have been diagnosed with a terminal illness apply to the Department for Work and Pensions (DWP) for support each year.
Current rules state that patients can access benefits quickly and at a higher rate if they are deemed to have six months or less to live by a healthcare professional.
However, end-of-life charities said the process was "overly complex and stressful" and that it was unclear when reforms promised by the UK Government would happen.
The Government have also been called upon to scrap the requirement that terminally ill recipients of benefits need to be assessed after three years.
In the last three years, around 100 terminally ill people in the UK who were denied Personal Independence Payment (PIP) died whilst waiting for the result of their appeal, the BBC shared data unit revealed.
End-of-life charity Marie Curie says it has "serious concerns" that the Department for Work and Pensions were unable to see when dying people needed support.
A 'degrading' process
Families of terminally ill people that have applied for Personal Independence Payment under special rules for terminal illness are asking the process to be reformed.
They say that the rules need to be changed to acknowledge that a terminal diagnosis means the person's condition is not going to improve.
They said it was "degrading" both to require a form from a person saying they would die within six months and for DWP officials and private companies working for the DWP to challenge clinicians' prognoses when they have signed the required forms for their patients.
Change to 6 month end-of-life rule
A Department for Work and Pensions (DWP) spokesperson said:
"Terminal illness is devastating, and our priority is dealing with people's claims quickly and compassionately.
"Those nearing the end of their lives can get fast-track access to the benefits system, with the majority receiving the highest possible award and paid within three days of making a claim.
"We will be extending the current six-month end-of-life rule to 12-months so more people can get the vital support they need."
ABC Comment, have your say below: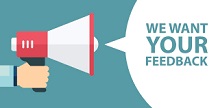 Leave a comment
Make sure you enter all the required information, indicated by an asterisk (*). HTML code is not allowed.