National Living Wage to Rise To £9.50 An Hour
Monday 25 October, 2021
Written by Simon Collyer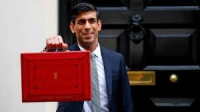 THE NATIONAL MINIMUM WAGE - Ahead of the autumn budget this Wednesday, the Treasury has announced that the National Living Wage is set to rise from £8.91 per hour to £9.50 for those aged 23 and over.
Workers aged 21-22 will see an increase of 83p to £9.18 an hour, while those aged 18-20 will see an increase of 27p an hour.
According to the Government, 16-17 year olds will see an even smaller increase of just 19p, and apprentices will receive an increase in wage of 51p - up to £4.81.
ABC NOTE: James Andrews, senior personal finance editor at money.co.uk said: "Given the recent increase in both energy bill and fuel prices, not to mention the end of the £20 Universal Credit uplift, an increase.
ABC Comment, have your say below: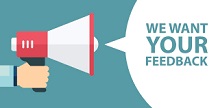 Leave a comment
Make sure you enter all the required information, indicated by an asterisk (*). HTML code is not allowed.