UK State Pensions Forecast to Rise This Week
Sunday 24 October, 2021
Written by Simon Collyer
PENSIONS - State Pension payments are forecast to rise this week with the DWP set to confirm how much this week.
Rt the moment the full basic State Pension of £137.60 would get an additional £5.50 per week, which amounts to a payment of £572.40 per month. Those receiving the new full State Pension would see their income go from £179.60 each week to £186.78, an extra £7.18, which amounts to a monthly payment of £747.12.
Payments are governed by the triple lock rule - this means the figure must rise either due to earnings, inflation, or 2.5 per cent - whichever is higher.
Currently, the earnings benchmark has been suspended due to the coronavirus pandemic.
ABC Comment, have your say below: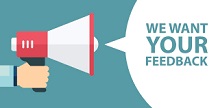 Leave a comment
Make sure you enter all the required information, indicated by an asterisk (*). HTML code is not allowed.