Government Humiliating Benefit Claiments Say the SNP
Tuesday 19 October, 2021
Written by Simon Collyer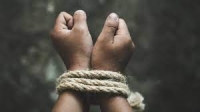 CLAIMENT HUMILLIATION -SNP MSP, Neil Gray, has branded the latest revelation of the UK's Government DWP's treatment of universal credit claimants "utterly despicable" as the Public Interest Law Centre (PILC) exposed evidence that people are being forced to submit photos of themselves holding a local daily paper outside their home in order to claim universal credit.
The PILC have likened this treatment of universal credit claimants as "what kidnappers do" and said it shows "how utterly disconnected the DWP is from the lived experience of people surviving on a low income."
The instructions were posted in an online universal credit journal and have been confirmed by the DWP as "legitimate" and "part of a package of measures to clamp down on benefit fraud."
ABC Comment, have your say below,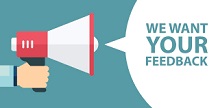 Leave a comment
Make sure you enter all the required information, indicated by an asterisk (*). HTML code is not allowed.