DWP Ten Pound Christmas Bonus Information - Don't Spend it All at Once Say's ABC Boss
Wednesday 13 October, 2021
Written by Simon Collyer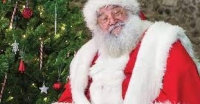 CHRISTMAS PAYMENT DATES - Plus the ten pounds bonus payment.
The £10 bonus payment can make a small difference to a person's budget over the expensive winter period says the government/.
All benefits, pensions and allowances are normally paid into an account of a person's choosing, such as a bank account, building society and credit union account.
The DWP has explained the matter, saying people should look out for a key sign on a bank statement. The bonus should appear as 'DWP XB'.
People must be present or 'ordinarily resident' in the UK, Channel Islands, Isle of Man or Gibraltar during the qualifying week concerned this year to get this bonus..
The qualifying week is particularly important for the Christmas Bonus as this secures eligibility. The DWP has confirmed that this is the first full week of December.
This unfortunately means those who are expats living abroad might not be able to benefit in this way. Those who live in a European Economic Area (EEA) country or Switzerland are encouraged to contact the Government about the matter.
Universal Credit, state pension and PIP are a number of payments which can benefit from the Christmas Bonus, however, there are various other benefits and payments which could be eligible.
These include:
Attendance Allowance
Carer's Allowance
Disability Living Allowance
Pension Credit - the guarantee element
War Widow's Pension
Widow's Pension
People should get this benefit automatically.
ABC Comment, have your say below: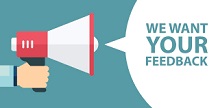 Leave a comment
Make sure you enter all the required information, indicated by an asterisk (*). HTML code is not allowed.