Parliamentarians Hear from Charities And Claimants About The Impact Of The £20 Universal Credit Cut
Thursday 09 September, 2021
Written by Simon Collyer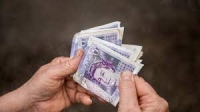 ALL PARTY PARLIAMENTARY GROUP - On Tuesday 7th September, the All-Party Parliamentary Group on Universal Credit met to hear evidence on the anticipated impacts of the £20 a week cut to Universal Credit, which will begin to take effect on 6th October. The session was attended by parliamentarians, the charity sector and claimants themselves.
The session heard how the government has yet to publish an assessment of the impact of the imminent cut in financial support. However, independent research and evidence from charities shows that a £20 per week income will be devastating for many. Key findings from the charities presented at the session included:
If the cut is to go ahead, even if every penny of England's £4 billion Levelling Up Fund went to the areas the government has identified as most in need in their Levelling Up Index, they would still be out of pocket. For every £1 that could be invested from the Levelling Up Fund in England, £1.80 would be taken from the identified communities due to the decrease in Universal Credit.

Over one in six (15%) of people on Universal Credit say they will 'very likely' need to use a food bank following the cut.

Families with children will be disproportionately impacted, including six out of ten of all single parent families in the UK.
Speakers included Trussell Trust, Joseph Rowntree Foundation, Citizens Advice, covid:aid, Women's Support Network plus people claiming Universal Credit.
Debbie Abrahams, Chair of the APPG on Universal Credit, said: "The £20 increase to Universal Credit has been a fantastic step forward in improving the adequacy of our social security system for those of us struggling to get by and keep up with the cost of living. We know that for many people now claiming Universal Credit as a result of the Covid-pandemic, this is their first experience of claiming social security support – they have only ever known Universal Credit at pre-pandemic levels and have already been struggling. It will be incredibly difficult, often impossible, for people to budget for the essentials such as food and bills at an already financially uncertain time for many, without people going into debt or juggling, for example, eating or heating. To cut this now would plunge hundreds of thousands of people across the country into poverty overnight, it would be devastating."
Karen, who will be affected by the £20 weekly cut to Universal Credit, spoke of her worries about her drop in income: "The £20 a week extra is such a lifeline, because even with the money I get, by the time you have paid for your rent, it leaves you very little. With direct debits and that, it's such a worry all the time."
"When I knew the £20 was going to be taken away, I'd looked around my house to see what I could sell. Both my parents have passed away now, and when I first lost my job I had to sell jewellery that was my late mothers, that she had handed down to me to give on to my children when I pass away. I have had to sell it all, just to live, just to eat. That's how bad it gets. It's the dignity and the respect you don't seem to get nowadays and that's what really worries me. So I really hope the government keep this £20, because even with that Universal Credit is not enough to live on and something needs to be done."
ABC Comment, have your say below;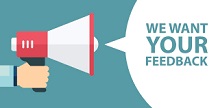 Leave a comment
Make sure you enter all the required information, indicated by an asterisk (*). HTML code is not allowed.