Working People to Pay A 'Heath And Social Care Levy' - Because The £350 Million A Week Never Existed
Tuesday 07 September, 2021
Written by Simon Collyer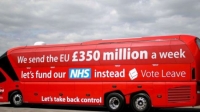 COMMENT - Working People to Pay A 'Heath And Social Care Levy' - Because The £350 Million A Week Never Existed,
Labour MP for Bermondsey & Old Southwark Neil Coyle MP pointed out on Twitter.
ABC Note: Very well put.
Meanwhile from the BBC:
Boris Johnson outlines new 1.25% health and social care tax to pay for reforms
Boris Johnson said it would raise £12bn a year, designed to tackle the health backlog caused by the Covid pandemic and to bolster social care.
He accepted the tax broke a manifesto pledge, but said the "global pandemic was in no-one's manifesto".
However, Labour leader Sir Keir Starmer said the plan was a "sticking plaster".
Leaders in social care also warned the money was "nowhere near enough" and would not address current problems.
The tax will begin as a 1.25 percentage point rise in National Insurance from April 2022, paid by both employers and workers, and will then become a separate tax on earned income from 2023 - calculated in the same way as National Insurance and appearing on an employee's payslip.
This will be paid by all working adults, including older workers, and the government says it will be "legally ring-fenced" to go only towards health and social care costs.
ABC Comment, have your say below: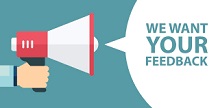 An appropriate comment though not about Brexit.
Leave a comment
Make sure you enter all the required information, indicated by an asterisk (*). HTML code is not allowed.