Demo By Universal Credit Claimants Outside Parliament Cancelled
Tuesday 07 September, 2021
Written by Simon Collyer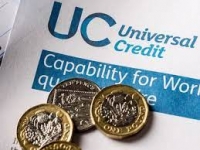 IMPORTANT UPDATE - A demo by Universal Credit claimants, members of Unite Community, due to take place outside parliament tomorrow (8 September) has been called off, after Labour's opposition debate on the government's decision to scrap the £20 a week income boost to UC was pulled.

Labour's opposition debate on the controversial cut, was earmarked for after Prime Minister's Questions (PMQs) on Wednesday 8 September.

Holding banners up that read 'Keep our families fed' and 'Food is not a luxury', the activists are standing up for the six million people in Britain who rely on Universal Credit to get by – 40 per cent of whom of are in work. Charities estimate that one million households will lose 10 per cent of their income overnight when the chancellor, Rishi Sunak, snatches back the £20 a week with one in four children made poorer as a result.*

Pressure is mounting on the chancellor to rethink his decision to cut the £20 a week uplift to Universal Credit with the latest research from the Joseph Rowntree Foundation (JRF) showing that one in four of all families (with or without children) in 140 UK parliamentary constituencies will be affected, including 36 Conservative seats.

Tory MPs including, Universal Credit architect, Iain Duncan-Smith, footballer, and anti-poverty campaigner Marcus Rashford, charities, landlords and debt organisations have all warned against what is the biggest overnight benefit cut since the Second World War.

Steve Turner, Unite assistant general secretary said: "Nearly six million people, 40 per cent of them in work, are about to lose £1,040 from their annual income, in what will be the biggest overnight cut to the basic rate of social security since the foundation of the modern welfare state.

"People, who rely on the benefit to get by, are telling us that this money is quite literally the difference between heating and eating.

"Our members have told us that the £20 isn't paying for luxuries, but for food, children's shoes, school uniforms and warm clothes.

"The chancellor must rethink his decision to cut the £20 a week income boost or he risks pushing six million people of which 2.2 million are already in jobs into poverty and debt overnight.

"Our Community members have been fighting tirelessly to highlight not just the pain this will cause families for whom this is their only source of income but for low waged workers too. Many of them have worked right through the pandemic - in social care, in the NHS and as refuse collectors - and they deserve so much better from this government than this assault on their already poverty-level incomes. They will continue to target Tory MPs in the coming weeks."

Rachel, a Universal Credit claimant from Morley West Yorkshire said: "It's hard to live off Universal Credit. After the third week, the money starts to run out. If the £20 is cut, I will lose £1,000 a year."
Unite is dedicated to advancing the jobs, pay and conditions of its members and will fight back against any efforts to diminish workers' living standards.
ABC Comment, have your sayt below: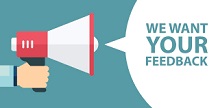 Families on Universal Credit prepare for life without £20 uplift
Leave a comment
Make sure you enter all the required information, indicated by an asterisk (*). HTML code is not allowed.