Benefit Santions and Getting Hardship Payments Written Off
Thursday 02 September, 2021
Written by Simon Collyer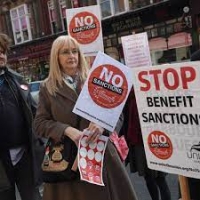 CHALLENGING SANCTIONS - Here is some useful information:
When a sanction is imposed the DWP should inform the individual of the details of the sanction(s) in a letter uploaded to the UC journal, along with the option to claim hardship payments. If the individual thinks the sanction is wrong, they can request a mandatory reconsideration from the DWP. If that is unsuccessful, the claimant can appeal the DWP's sanction decision to the tribunal. There is guidance on challenging a sanction from Citizens Advice and Mental Health & Money Advice.
A claimant that receives a sanction can apply for hardship payments by calling the UC helpline. On the call, the DWP official will ask about the individuals' living costs, so the individual should make a note of these in advance. The individual will need to explain why the sanction has made it hard for them to meet their basic needs (such as food or utilities costs) and what they have done to find other sources of financial support. Citizens Advice have published useful guidance on getting a hardship payment.
Hardship payments are recoverable (meaning the DWP can ask for them to be repaid), and when a claimant applies for a hardship payment the DWP official will ask them to agree a 'declaration' that they will repay it once their sanctions are lifted. If a claimant's application for hardship payments is refused, this decision can be challenged by making a mandatory reconsideration request to the DWP.
Once the claimant's sanction has ended the DWP will take steps to recover the hardship payment by making deductions from the individual's UC. However, importantly, DWP does have a choice not to recover hardship payments. This choice applies in all cases, including where the individual's sanction has been subsequently overturned, for example following mandatory reconsideration or a tribunal appeal.
If the claimant cannot afford to repay the hardship payment they can ask DWP for the deductions to be reduced and / or request that the hardship payment be waived in full. This is not affected by the fact that the claimant has agreed a declaration that they will repay the hardship payment.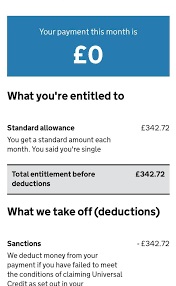 ABC Comment, have your say below: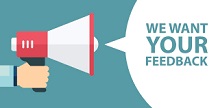 Leave a comment
Make sure you enter all the required information, indicated by an asterisk (*). HTML code is not allowed.