Disabled People Need More Time to Provide Green Paper Feedback Says 100 Disability Organisations
Monday 09 August, 2021
Written by Simon Collyer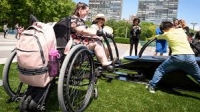 DISABILITY - Diabled people need more time. Disabled people must be given a six week extension to provide crucial feedback on the Health and Disability Green Paper, say over 100 disability organisations.
In a letter to the Minister of Disabled People, Justin Tomlinson MP, the Disability Benefits Consortium (DBC) and Disabled People Against Cuts (DPAC) – expressed concern that the millions of people impacted by the policies being consulted on in the paper will not be able to respond if they aren't given more time.
After two years of waiting for the Health and Disability Green Paper it was published on the 20 July 2021 – just a few days before the Government's summer break, but still with the standard 12 week consultation timeframe. This, the organisations argue, does not make the 'reasonable adjustments' that millions of disabled people need. Instead, they state the timeframe puts 'people in a position where they are either not able to respond in time, not going to be able to respond properly, or do not have time to engage with the people they work with in developing their responses'.
Ahead of the publication, Z2K asked over 1420 people1 with experience of the benefits assessment process about their views on the Health and Disability Green Paper. The majority (88%) said they were either 'not at all confident' that the Government would use the feedback to make changes to the benefit assessment process, and over two thirds (74%) thought the Government wouldn't listen to the changes people – who have been through the assessment process themselves – wanted to see made.
Ella Abraham, Z2K's Policy and Campaigns Manager and Campaigns Co-chair of the DBC, said: "The Health and Disability Green Paper is a really important consultation, with proposals that could have detrimental consequences for disabled people. Yet the Department of Work and Pensions published it a day before Parliament went on summer recess.
"We're calling on this Government to stand by their 2019 manifesto commitment to empower and support disabled people and act as an ally. They must at the very least extend the consultation period of the Green Paper. This will support the very people impacted by the policies being consulted on to be able to respond meaningfully and for these potentially very far-reaching policies to be properly thought through."
Ellen Clifford, on behalf of the DPAC, said: "Proposals in this green paper will directly impact on the lives of millions of disabled people, potentially in very serious ways, so it's imperative that there is an opportunity for people to have their say. Too often over previous years, changes have been made to the social security system that have caused widespread detriment.
"Measures included in the paper such as merging Personal Independence Payment with Universal Credit threaten an end to non-means-tested disability benefits which would severely reduce the ability of many disabled people to look for and stay in employment. They cannot be taken lightly and legally Ministers must take steps to ensure they fully understand the impacts of policies before they introduce them."
Anastasia Berry, Policy Manager at the MS Society and Policy Co-Chair of the DBC, says: "It is only fair that after the long wait for the Health and Disability Green Paper to be published, disabled people, including those with MS, are given the time they deserve to feedback. With five chapters, and over 40 questions which range from thoughts on advocacy support to changing the whole system, this is a mammoth consultation. The standard 12 weeks simply doesn't allow for the 'reasonable adjustments' many disabled people need to respond.
"The Government has said it wants to be able to bring forward a white paper quickly, but it is far more important that people with MS are given the time to digest and engage with the consultation properly. If we can wait two years for them, then surely they can wait six weeks for us."
Read the DBC and DPAC's full letter to the Minister of Disabled People here.
ABC Comment, have your say below: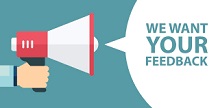 Leave a comment
Make sure you enter all the required information, indicated by an asterisk (*). HTML code is not allowed.