Universal Credit Cut Could Come from 6 October
Monday 09 August, 2021
Written by Citizens Advice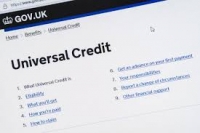 UNIVERSAL CREDIT - People claiming Universal Credit will receive notifications about a cut to their benefits this autumn. However many people and organisations are pushing back against these savage cuts.
As it stands, the government is set to slash benefits by £20 a week - equivalent to £1,040 a year - from 6 October. The exact date people will see the cut kick in will depend on the day they get their Universal Credit payment.
For many, this means September will be the last month they see their benefits paid at existing levels.
Former DWP ministers who have come out against the cuts are:
Stephen Crabb
Damian Green
David Gauke
Esther McVey
Amber Rudd
If plans go ahead, the cut will hit nearly six million people on Universal Credit. More than a third (38%) of those who'll see their income hit are already in employment, while one in six (16%) are under 25. Latest figures show roughly 1.9 million families with children will see their benefits cut.
Regions that will see the biggest proportion of residents hit by the cut are London and the North East.
While every Universal Credit claim will drop by around £85 a month, the proportion of income claimants will lose will vary depending on their circumstances. Single people under 25 are set to be hit by the biggest drop.
Monthly standard allowances will drop:
By a quarter for single claimants under 25, from £344 to £257.33
By a fifth for single claimants over 25, from £411.51 to £324.84
By 17% for joint claimants under 25, from £490.60 to £403.93
By 14% for joint claimants over 25, from £596.58 to £509.91
Latest DWP figures show 5,966,262 people are claiming Universal Credit.
The most recent available data shows 1,916,818 families with children are claiming Universal Credit.
The Universal Credit uplift is equivalent to £86.67 per assessment period (month) or £1040.04 per year.
ABC Comment have your say below: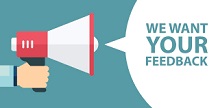 1

comment
Leave a comment
Make sure you enter all the required information, indicated by an asterisk (*). HTML code is not allowed.