Northern Ireland Communities Minister Hargey Urges DWP to Retain £20 UC Uplift
Tuesday 27 July, 2021
Written by Simon Collyer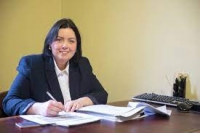 UC UPLIFT- Communities Minister Hargey urges DWP to retain £20 UC uplift.
Communities Minister Deirdre Hargey has urged the Westminster government to retain the £20 uplift to Universal Credit and Working Tax Credits.
In a letter to Thérèse Coffey MP, Secretary of State Department for Work and Pensions, Minister Hargey also expressed her disappointment that the additional support is being removed, particularly in the wake of the Covid-19 pandemic.
Minister Hargey said: "I cannot stress enough how crucial it is to retain the £20 uplift to Universal Credit and Working Tax Credits.
"The importance of additional support for individuals and families has been absolutely critical throughout the pandemic.
"This continues to be the case for many households who continue to suffer the acute financial pressures and impacts of job losses and increased debt.
"The Universal Credit uplift is of vital importance to support people on low-incomes and to allow the economy to rebuild.
"It has been a lifeline for some of the most vulnerable people in our society and removal at this time will cause great distress and financial hardship."
Throughout her time in office, the Minister has repeatedly demonstrated her determination to protect the most vulnerable people in our society, including those who depend on the social security system.
The Minister will be writing again to the Department of Work and Pensions in a joint letter with other administrations to seek the continuation of the £20 Universal Credit Uplift.
The Minister continued, "At this time of increased financial hardship and uncertainty, people need to know that they can continue to rely on such support.
"I have again written to the Secretary of State for Work and Pensions urging that the uplift is made permanent and to announce this without delay in order to avoid causing further anxiety.
"To do otherwise could plunge vulnerable families and households into unnecessary and unacceptable financial hardship."
ABC Comment, have your say below: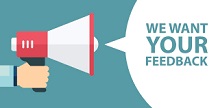 Leave a comment
Make sure you enter all the required information, indicated by an asterisk (*). HTML code is not allowed.