Homelessness in Dublin Increasing
Monday 31 May, 2021
Written by Simon Collyer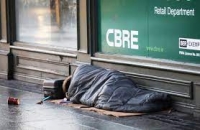 HOMELESSNESS - The large number of people sleeping rough in Dublin is an indictment of the government's failed housing policy, according to Social Democrats Housing Spokesperson Cian O'Callaghan.

"New data from the Dublin Regional Homeless Executive shows 125 people are sleeping rough - an indictment of this Government and its failed housing policies. No one should be sleeping on the street, in a tent or in a park.

"The biannual rough sleeping count is a good litmus test for the Government's housing policies. The new numbers published prove yet again that the Government's housing policies are not working.

"As we start to leave the pandemic behind us, the Government has a choice to make. Do they want to continue to govern a country that has over two thousand children who are homeless? Or do they want to tackle this issue, provide people with homes and end homelessness for once and for all?

"I recently met people sleeping on our streets who told me that they felt safer on our streets than in Emergency accommodation. This is a damning indictment of the very poor standards and lack of regulation of some private providers.

"The solutions to homelessness are clear: invest in Housing First tenancies, provide people with the mental health supports they need, improve the quality of emergency accommodation and most importantly, build enough homes to house our people. With this approach, we can end homelessness once and for all."
ABCNote: There were 738 young people (adults aged under 25) living in emergency homeless accommodation. This represents an 80% increase since August 2014. 63% of these young people live in Dublin.
ABC Comment, have your say below: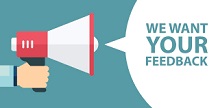 Leave a comment
Make sure you enter all the required information, indicated by an asterisk (*). HTML code is not allowed.