Tenants on Universal Credit Likely to Have Higher Arrears Survey Result by The National Housing Federation
Tuesday 04 May, 2021
Written by Simon Collyer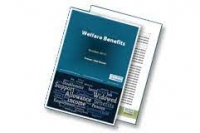 RENT ARREARS - A survey of Housing Associations by the National Housing Federation found- '60% of households claiming Universal Credit are in arrears, compared to 36% of households paying by other means.' 'Households claiming Universal credit are also likely to have higher arrears: an average of £610 compared to £301 for people paying by other means' 'On average, households claiming Universal Credit in arrears owe over six weeks of rent' 'In the worst-case scenario,
if this pattern continues, rent arrears could potentially rise by an additional £330m when all working age Housing Beneft claimants move to Universal Credit. Average debt per household could nearly quadruple (from £113 to £420).' Recommendations include- 'We also want the DWP to continue to work with housing associations to understand drivers for rent arrears, provide better advice to those claiming housing entitlements, and improve the claimant experience.
This includes more strategic involvement with social landlords on the co-design and improvement of Universal Credit systems.' as'..The picture around rent arrears and Universal Credit is very complicated.'
ABC Note: Are you a professional working in this field? Social Welfare Training Ltd are running a range of courses.
For and affordable fee, they can run courses for up to 16 staff at a time of your choosing.
To discuss please contact us here or call 0117 9514 337 says Niel Arnott
This email address is being protected from spambots. You need JavaScript enabled to view it.

ABC Comment, have your say below: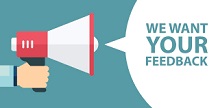 Leave a comment
Make sure you enter all the required information, indicated by an asterisk (*). HTML code is not allowed.