Latest ONS Figures Show the Difference Between Those Out of Work & Jobs Available
Tuesday 20 April, 2021
Written by Simon Collyer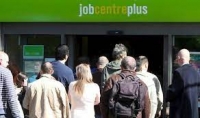 UNEMPLOYMENT - This information from the ONS shows the relationsship between the numbers out of work and advertised jobs available.
There are currently (officially) 2.8 people chasing every vacancy.
The most recent unemployment rate - for December to February - was 4.9%, according to the Office for National Statistics (ONS).
About 2.2 million people, or 6.5% of all workers, could be unemployed at the end of the year, the government's spending watchdog the Office for Budget Responsibility says.
The number of unemployed is expected to fall next year as the economy recovers.
According to the BBC in March 2021 there were 2.7 million seeking either Jobseeker's Allowance or universal credit because they were "searching for work". This compares with 1.4 million in March 2020, before the pandemic began to take effect.
These are the numbers of jobs available compare to those looking for work.
VACS01 Vacancies1 and Unemployment
United Kingdom (thousands), seasonally adjusted
All Vacancies1 (thousands)
Unemployment2 (thousands)
Number of unemployed people per vacancy
AP2Y
MGSC
JPC5
Apr-Jun 2001
(r)
680
1468
2.2
May-Jul 2001
(r)
673
1472
2.2
Jun-Aug 2001
(r)
661
1483
2.2
Jul-Sep 2001
(r)
661
1487
2.2
Aug-Oct 2001
(r)
637
1487
2.3
Sep-Nov 2001
(r)
625
1495
2.4
Oct-Dec 2001
(r)
602
1520
2.5
Nov- Jan 2002
(r)
607
1518
2.5
Dec-Feb 2002
(r)
616
1508
2.4
Jan-Mar 2002
(r)
619
1515
2.4
Feb-Apr 2002
(r)
619
1522
2.5
Mar-May 2002
(r)
613
1542
2.5
Apr-Jun 2002
(r)
616
1520
2.5
May-Jul 2002
(r)
611
1527
2.5
Jun-Aug 2002
(r)
613
1539
2.5
Jul-Sep 2002
(r)
609
1566
2.6
Aug-Oct 2002
(r)
609
1546
2.5
Sep-Nov 2002
(r)
608
1532
2.5
Oct-Dec 2002
(r)
603
1516
2.5
Nov-Jan 2003
(r)
603
1480
2.5
Dec-Feb 2003
(r)
594
1517
2.6
Jan-Mar 2003
(r)
592
1531
2.6
Feb-Apr 2003
(r)
585
1517
2.6
Mar-May 2003
(r)
588
1486
2.5
Apr-Jun 2003
(r)
579
1467
2.5
May-Jul 2003
(r)
574
1506
2.6
Jun-Aug 2003
(r)
578
1504
2.6
Jul-Sep 2003
(r)
593
1502
2.5
Aug-Oct 2003
(r)
605
1473
2.4
Sep-Nov 2003
(r)
610
1461
2.4
Oct-Dec 2003
(r)
614
1457
2.4
Nov-Jan 2004
(r)
616
1442
2.3
Dec-Feb 2004
(r)
617
1436
2.3
Jan-Mar 2004
(r)
623
1434
2.3
Feb-Apr 2004
(r)
630
1437
2.3
Mar-May 2004
(r)
637
1435
2.3
Apr-Jun 2004
(r)
640
1437
2.2
May-Jul 2004
(r)
652
1423
2.2
Jun-Aug 2004
(r)
654
1405
2.1
Jul-Sep 2004
(r)
652
1401
2.1
Aug-Oct 2004
(r)
653
1397
2.1
Sep-Nov 2004
(r)
655
1407
2.1
Oct-Dec 2004
(r)
661
1423
2.2
Nov-Jan 2005
(r)
668
1425
2.1
Dec-Feb 2005
(r)
657
1447
2.2
Jan-Mar 2005
(r)
644
1416
2.2
Feb-Apr 2005
(r)
635
1420
2.2
Mar-May 2005
(r)
642
1436
2.2
Apr-Jun 2005
(r)
641
1437
2.2
May-Jul 2005
(r)
633
1424
2.2
Jun-Aug 2005
(r)
624
1420
2.3
Jul-Sep 2005
(r)
621
1437
2.3
Aug-Oct 2005
(r)
610
1500
2.5
Sep-Nov 2005
(r)
606
1538
2.5
Oct-Dec 2005
(r)
608
1567
2.6
Nov-Jan 2006
(r)
618
1551
2.5
Dec-Feb 2006
(r)
610
1584
2.6
Jan-Mar 2006
(r)
598
1604
2.7
Feb-Apr 2006
(r)
597
1633
2.7
Mar-May 2006
(r)
596
1664
2.8
Apr-Jun 2006
(r)
603
1685
2.8
May-Jul 2006
(r)
608
1698
2.8
Jun-Aug 2006
(r)
611
1690
2.8
Jul-Sep 2006
(r)
611
1693
2.8
Aug-Oct 2006
(r)
619
1691
2.7
Sep-Nov 2006
(r)
619
1674
2.7
Oct-Dec 2006
(r)
619
1701
2.7
Nov-Jan 2007
(r)
622
1703
2.7
Dec-Feb 2007
(r)
628
1708
2.7
Jan-Mar 2007
(r)
643
1704
2.7
Feb-Apr 2007
(r)
646
1692
2.6
Mar-May 2007
(r)
650
1670
2.6
Apr-Jun 2007
(r)
658
1658
2.5
May-Jul 2007
(r)
669
1645
2.5
Jun-Aug 2007
(r)
680
1645
2.4
Jul-Sep 2007
(r)
682
1650
2.4
Aug-Oct 2007
(r)
683
1629
2.4
Sep-Nov 2007
(r)
686
1633
2.4
Oct-Dec 2007
(r)
686
1608
2.3
Nov-Jan 2008
(r)
687
1617
2.4
Dec-Feb 2008
(r)
692
1622
2.3
Jan-Mar 2008
(r)
702
1622
2.3
Feb-Apr 2008
(r)
693
1667
2.4
Mar-May 2008
(r)
678
1625
2.4
Apr-Jun2008
(r)
656
1680
2.6
May-Jul 2008
(r)
642
1724
2.7
Jun-Aug 2008
(r)
625
1793
2.9
Jul-Sep 2008
(r)
615
1840
3.0
Aug-Oct 2008
(r)
598
1875
3.1
Sep-Nov 2008
(r)
563
1941
3.4
Oct-Dec 2008
(r)
525
2003
3.8
Nov-Jan 2009
(r)
493
2057
4.2
Dec-Feb 2009
(r)
469
2128
4.5
Jan-Mar 2009
(r)
459
2235
4.9
Feb-Apr 2009
(r)
453
2296
5.1
Mar-May 2009
(r)
444
2395
5.4
Apr-Jun 2009
(r)
432
2448
5.7
May-Jul 2009
(r)
433
2478
5.7
Jun-Aug 2009
(r)
442
2484
5.6
Jul-Sep 2009
(r)
441
2475
5.6
Aug-Oct 2009
(r)
440
2484
5.6
Sep-Nov 2009
(r)
442
2455
5.5
Oct-Dec 2009
(r)
453
2453
5.4
Nov-Jan 2010
(r)
457
2434
5.3
Dec-Feb 2010
(r)
459
2496
5.4
Jan-Mar 2010
(r)
461
2526
5.5
Feb-Apr 2010
(r)
466
2510
5.4
Mar-May 2010
(r)
479
2508
5.2
Apr-Jun 2010
(r)
484
2488
5.1
May-Jul 2010
(r)
482
2488
5.2
Jun-Aug 2010
(r)
463
2476
5.3
Jul-Sep 2010
(r)
458
2470
5.4
Aug-Oct 2010
(r)
461
2513
5.5
Sep-Nov 2010
(r)
477
2502
5.2
Oct-Dec 2010
(r)
482
2503
5.2
Nov-Jan 2011
(r)
490
2524
5.2
Dec-Feb 2011
(r)
485
2492
5.1
Jan-Mar 2011
(r)
480
2483
5.2
Feb-Apr 2011
(r)
471
2462
5.2
Mar-May 2011
(r)
461
2500
5.4
Apr-Jun 2011
(r)
461
2540
5.5
May-Jul 2011
(r)
460
2556
5.6
Jun-Aug 2011
(r)
464
2611
5.6
Jul-Sep 2011
(r)
467
2662
5.7
Aug-Oct 2011
(r)
472
2677
5.7
Sep-Nov 2011
(r)
466
2713
5.8
Oct-Dec 2011
(r)
465
2689
5.8
Nov-Jan 2012
(r)
469
2674
5.7
Dec-Feb 2012
(r)
467
2655
5.7
Jan-Mar 2012
(r)
464
2635
5.7
Feb-Apr 2012
(r)
464
2625
5.7
Mar-May 2012
(r)
470
2599
5.5
Apr-Jun 2012
(r)
475
2577
5.4
May-Jul 2012
(r)
481
2600
5.4
Jun-Aug 2012
(r)
485
2551
5.3
Jul-Sep 2012
(r)
490
2539
5.2
Aug-Oct 2012
(r)
494
2534
5.1
Sep-Nov 2012
(r)
497
2532
5.1
Oct-Dec 2012
(r)
501
2535
5.1
Nov-Jan 2013
(r)
497
2537
5.1
Dec-Feb 2013
(r)
500
2584
5.2
Jan-Mar 2013
(r)
503
2540
5.0
Feb-Apr 2013
(r)
514
2525
4.9
Mar-May 2013
(r)
522
2511
4.8
Apr-Jun 2013
(r)
534
2515
4.7
May-Jul 2013
(r)
540
2492
4.6
Jun-Aug 2013
(r)
537
2504
4.7
Jul-Sep 2013
(r)
549
2483
4.5
Aug-Oct 2013
(r)
554
2404
4.3
Sep-Nov 2013
(r)
570
2340
4.1
Oct-Dec 2013
(r)
573
2357
4.1
Nov-Jan 2014
(r)
581
2340
4.0
Dec-Feb 2014
(r)
595
2256
3.8
Jan-Mar 2014
(r)
616
2212
3.6
Feb-Apr 2014
(r)
639
2161
3.4
Mar-May 2014
(r)
652
2112
3.2
Apr-Jun 2014
(r)
660
2061
3.1
May-Jul 2014
(r)
667
2010
3.0
Jun-Aug 2014
(r)
680
1972
2.9
Jul-Sep 2014
(r)
685
1961
2.9
Aug-Oct 2014
(r)
699
1953
2.8
Sep-Nov 2014
(r)
703
1924
2.7
Oct-Dec 2014
(r)
708
1870
2.6
Nov-Jan 2015
(r)
715
1858
2.6
Dec-Feb 2015
(r)
726
1840
2.5
Jan-Mar 2015
(r)
733
1826
2.5
Feb-Apr 2015
(r)
726
1813
2.5
Mar-May 2015
(r)
726
1848
2.5
Apr-Jun 2015
(r)
728
1849
2.5
May-Jul 2015
(r)
739
1822
2.5
Jun-Aug 2015
(r)
741
1779
2.4
Jul-Sep 2015
(r)
741
1760
2.4
Aug-Oct 2015
(r)
739
1715
2.3
Sep-Nov 2015
(r)
741
1687
2.3
Oct-Dec 2015
(r)
746
1688
2.3
Nov-Jan 2016
(r)
753
1684
2.2
Dec-Feb 2016
(r)
750
1700
2.3
Jan-Mar 2016
(r)
749
1687
2.3
Feb-Apr 2016
(r)
742
1666
2.2
Mar-May 2016
(r)
744
1648
2.2
Apr-Jun 2016
(r)
745
1643
2.2
May-Jul 2016
(r)
747
1635
2.2
Jun-Aug 2016
(r)
753
1668
2.2
Jul-Sep 2016
(r)
756
1618
2.1
Aug-Oct 2016
(r)
765
1613
2.1
Sep-Nov 2016
(r)
759
1602
2.1
Oct-Dec 2016
(r)
755
1585
2.1
Nov-Jan 2017
(r)
748
1573
2.1
Dec-Feb 2017
(r)
762
1550
2.0
Jan-Mar 2017
(r)
769
1527
2.0
Feb-Apr 2017
(r)
789
1520
1.9
Mar-May 2017
(r)
784
1489
1.9
Apr-Jun 2017
(r)
786
1485
1.9
May-Jul 2017
(r)
785
1457
1.9
Jun-Aug 2017
(r)
796
1452
1.8
Jul-Sep 2017
(r)
806
1429
1.8
Aug-Oct 2017
(r)
812
1422
1.8
Sep-Nov 2017
(r)
818
1437
1.8
Oct-Dec 2017
(r)
819
1463
1.8
Nov-Jan 2018
(r)
816
1451
1.8
Dec-Feb 2018
(r)
812
1419
1.7
Jan-Mar 2018
(r)
811
1417
1.7
Feb-Apr 2018
(r)
807
1416
1.8
Mar-May 2018
(r)
819
1408
1.7
Apr-Jun 2018
(r)
833
1362
1.6
May-Jul 2018
(r)
840
1358
1.6
Jun-Aug 2018
(r)
849
1363
1.6
Jul-Sep 2018
(r)
855
1377
1.6
Aug-Oct 2018
(r)
864
1373
1.6
Sep-Nov 2018
(r)
859
1370
1.6
Oct-Dec 2018
(r)
853
1363
1.6
Nov-Jan 2019
(r)
851
1338
1.6
Dec-Feb 2019
(r)
842
1343
1.6
Jan-Mar 2019
(r)
838
1298
1.5
Feb-Apr 2019
(r)
834
1304
1.6
Mar-May 2019
(r)
834
1292
1.5
Apr-Jun 2019
(r)
826
1329
1.6
May-Jul 2019
(r)
826
1294
1.6
Jun-Aug 2019
(r)
826
1314
1.6
Jul-Sep 2019
(r)
831
1306
1.6
Aug-Oct 2019
(r)
815
1281
1.6
Sep-Nov 2019
(r)
807
1306
1.6
Oct-Dec 2019
(r)
803
1290
1.6
Nov-Jan 2020
(r)
803
1343
1.7
Dec-Feb 2020
(r)
811
1364
1.7
Jan-Mar 2020
(r)
785
1365
1.7
Feb-Apr 2020
(r)
633
1367
2.2
Mar-May 2020
(r)
476
1384
2.9
Apr-Jun 2020
(r)
341
1381
4.0
May-Jul 2020
(r)
381
1451
3.8
Jun-Aug 2020
(r)
443
1522
3.4
Jul-Sep 2020
(r)
507
1624
3.2
Aug-Oct 2020
(r)
545
1692
3.1
Sep-Nov 2020
(r)
564
1724
3.1
Oct-Dec 2020
(r)
589
1744
3.0
Nov-Jan 2021
(r)
597
1703
2.9
Dec-Feb 2021
(r)
599
1675
2.8
Jan-Mar 2021
(p)
607
..
..
Data source: ONS Vacancy Survey/ Labour Force Survey
Vacancy Survey enquiries:

This email address is being protected from spambots. You need JavaScript enabled to view it.

, 01633 456777
1. Excludes Agriculture, Forestry and Fishing.
2. Unemployment estimates are produced from the Labour Force Survey and are always one period behind the ONS Vacancy Survey estimates.
.. Data not available
ABC Comment, have your say below: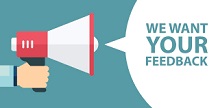 Leave a comment
Make sure you enter all the required information, indicated by an asterisk (*). HTML code is not allowed.