Unite Britain & Irelands Largest Union Survey Says Extend Universal Credit Uplift
Thursday 25 February, 2021
Written by Simon Collyer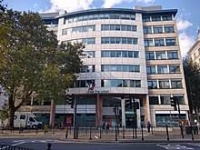 UNIVERSAL CREDIT - The pressure on chancellor Rishi Sunak to extend the £20-a-week uplift in Universal Credit (UC) indefinitely in next week's budget has been reinforced by a new survey from Unite, Britain and Ireland's largest union.

Unite said the survey of 579 of its Community members, who include the unemployed and those with disabilities, found 78 per cent did not find the UC's payment enough to live on, even with the extra £20, as they struggled to pay food and utility bills.

The £20-a-week UC uplift was introduced at the onset of the pandemic last year, but is due to end on 31 March 2021 – and in Unite's survey 52 per cent said the extra money helped 'a lot' to make ends meet.

A total of 85 per cent found the five week wait for the UC payments to start as 'difficult. Just over half those surveyed (54 per cent) took out an advance payment and 43 per cent said repaying the loan was also 'difficult'.

Unite is one of a number of organisations lobbying the chancellor in next Wednesday's (3 March) budget to make the uplift permanent and not just to extend it for another six months, given that unemployment could rise further as lockdown restrictions are eased and the furlough payments taper off.

The financial crisis facing the estimated 5.6 million UC claimants is thrown into sharp relief by figures from the Resolution Foundation which show that removing the £20-a-week boost after six months will mean the poorest households will be £350 worse off over the whole of 2021-22.

Some of the heart-rending comments from those struggling on the breadline are below. The full survey can accessed via http://www.unitetheunion.org/ucsurvey/

"I lose a week's food without it."

"You can't eat properly. It's cold in the winter because you can't afford to have the heating on, you can't buy clothes. [We] just live hand to mouth. The extra £20 helps so much it doesn't sound much but it helps to put food on the table."

"We haven't had to use a food bank since the uplift."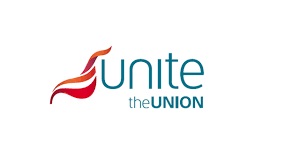 Unite general secretary Len McCluskey said: "The lesson this survey and the many heart-breaking comments of Unite Community members about their experience of living on Universal Credit so starkly proves is that the £20 'top up' has been a lifeline to millions, literally the difference between heating and eating.

"The economic havoc the Covid pandemic has unleashed has yet to be fully felt, with unemployment expected to get a lot worse later on in the year.

"It is vital that families, who are struggling the most on the lowest incomes, are given immediate reassurance that the government will not suddenly abandon them in their hour of need."

Unite assistant general secretary Steve Turner added: "Even before the pandemic, child poverty was a deeply entrenched problem in the UK – for the government to consign a further 420,000 children to hunger and hardship would be a scandal.

"Instead of taking Universal Credit away from those in need – the majority of whom are in work – the chancellor should be extending the uplift indefinitely.

"These should include those on legacy benefits who have had no additional support, along with ending the five week wait which has forced people to turn to foodbanks in droves.

"The grim reality is that work doesn't pay in this country and our benefits support system has been destroyed. Those who have lost their jobs in this crisis are finding out how little this government thinks they should live on.

"It is a disgrace and a humane government would be addressing this. We will carry on the fight to stop this cut."
ABC Comment, have your say below: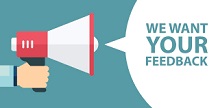 Leave a comment
Make sure you enter all the required information, indicated by an asterisk (*). HTML code is not allowed.