Pension Budget Concerns
Wednesday 17 February, 2021
Written by Simon Collyer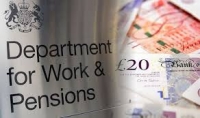 PENSIONS - News that changes to state pension regulations may be announced in the Spring Budget have caused some concern. The personal finance experts at money.co.uk have commented on how consumers can ensure they are prepared for any upcoming changes.
Salman Haqqi, personal finance expert at money.co.uk said: "In 2010, the UK government introduced a 'triple lock' for state pensions, in order to guarantee that the scheme would not lose its real world value over the coming years.
"However due to the continued economic uncertainty caused by COVID-19, there has been some debate in parliament regarding the policy. There is current speculation from opposition MPs, claiming that a change to state pensions will be announced by Chancellor Rishi Sunak in the upcoming spring budget.
"Under current regulations, you will receive different amounts depending on whether you get the new state pension or the basic state pension. Which State Pension you are eligible for is based on when you were born and when you retire.
"If you're a man born before 6 April 1951 or a woman born before 6 April 1953, have been paying National Insurance for 30 years, and reach State Pension age before the 6th of April 2016, you would get the full basic State Pension of £134.25 a week.
"However, if you're a man born after 6 April 1951 or a woman born on or after 6 April 1953, have been paying National Insurance for 35 years, and reach State Pension age after 6 April 2016, then you'd receive the full new State Pension of £175.20 a week.
"Currently, the triple lock on the state pensions means it will increase in line with inflation (or by 2.5%, whichever is higher). However given the ageing population in the UK, some believe this promise is unsustainable in the long term."
"With the Spring Budget announcement just weeks away, it is essential that those relying on a state pension keep up to speed with any changes made by the Chancellor, in order to safeguard their income."
ABC Comment, have your say below: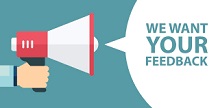 Leave a comment
Make sure you enter all the required information, indicated by an asterisk (*). HTML code is not allowed.