Rough Sleepers Die After Arctic Blast Hits Northern Europe
Sunday 14 February, 2021
Written by Euronews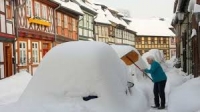 GERMANY - Aid workers are warning that the sharp drop in temperatures across parts of northern Europe this month has put homeless people at serious risk.
German homeless aid group BAGW said Friday that four people have been found frozen to death since a blast of Arctic air brought freezing temperatures and heavy snowfall to much of the country last week.
Authorities in the southern city of Nuremberg said a homeless woman was found with a newborn baby in minus 15 Celsius (5 degrees Fahrenheit) temperatures early Friday. A police patrol spotted the 20-year-old woman, a companion, and the infant on a ventilation grate outside a subway station. Mother and child were taken to a hospital to warm up and for observation, the DPA news agency reported.
ABC Comment, have your say below: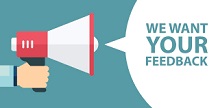 Heavy Snowfall in Northern Europe
Leave a comment
Make sure you enter all the required information, indicated by an asterisk (*). HTML code is not allowed.