The ABC Helps Derbyshire Damsels in Distress Avoid Lock Down Injustice
Monday 11 January, 2021
Written by Simon Collyer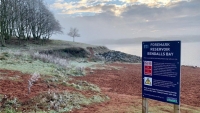 LOCKDOWN OFFENSES - Not quite the usual remit from the ABC but we wrote to the Police and Crime Commissioner in Derbyshire following the fines served on women who were fined £200 each when they drove five miles for a walk by Foremark Reservoir, Derbyshire.
From the BBC: Jessica Allen and Eliza Moore were walking at Foremark Reservoir, Derbyshire, when they were "surrounded" by officers.
At the time Derbyshire Police insisted driving to exercise was "not in the spirit" of the most recent lockdown.
But new national guidance for police has led the force to quash the fines, and apologise to the women.
And
The ABC wrote this to the Derbyshire Police and Crime Commissioner and to the BBC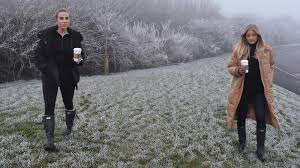 Image: Jessica Allen and Eliza Moore meet the Derbyshire police.
https://www.bbc.co.uk/news/uk-england-derbyshire-55547302
I founded the ABC (see below) and I am chasing funding for SAILING WELLNESS a mental health opportunity for military personnel suffering from PTSD and mobility issues.
The BBC created a video about the EU Blue Health project: https://youtu.be/jM48kK_0IGw
Leading the UK's Blue Health research effort is:
Lora E FLEMING MD PhD MPH MSc
Professor, Chair, Director
European Centre for Environment and Human Health
University of Exeter Medical School
College of Medicine and Health
University of Exeter
c/o Knowledge Spa RCHT
Truro Cornwall TR1 3HD
Tel +44(0)1872242595
Derbyshire's new chief constable Rachel Swann needs to familiarise herself with this project. I have sent a copy of this email to:
The Official Website Of The Police And Crime Commissioner For Derbyshire.
The police have obviously have to have had a rethink about these ladies and their Coivid-19 health and well being activities. It is hard for the police I know to distinguish rule breakers from those seeking relief from 'Cabin Fever' and lockdown. However this initiative points to the mental health benefits of being on or near water.
I would be happy to talk on the BBC about this and why I think 'Blue Health' is important.
<end>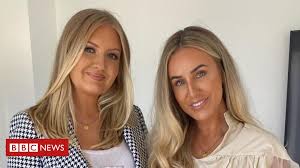 Image courtesy of the BBC: Jessica Allen and Eliza Moore,
ABC comment have your say below: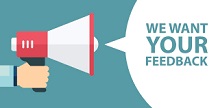 Covid: Women fined for going for a walk receive police apology
Leave a comment
Make sure you enter all the required information, indicated by an asterisk (*). HTML code is not allowed.