Scottish Parliament Moves to Protect Scottish Tenants from Eviction But Where is Boris Johnson and the Tory Response Ask Renters?
Thursday 07 January, 2021
Written by Simon Collyer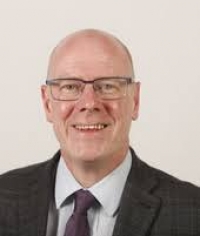 EVICTIONS - Scot's organise a temporary ban on eviction orders will be extended until the end of March.
Regulations will be laid in the Scottish Parliament on 14 January to extend the current ban, which is in place at present until 22 January. The extended ban – will apply to all evictions in areas subject to level 3 or 4 restrictions, except cases of serious anti-social behaviour, including domestic abuse. Subject to review every three weeks to ensure it remains necessary to protect against the spread of coronavirus (COVID-19), it will remain in force until 31 March.
This will provide renters with safe homes during the pandemic. It will reduce the burden on local authorities, who have a duty to rehouse people made homeless through evictions, and will also make it easier for people to follow the guidelines during the current lockdown.
Housing Minister Kevin Stewart said:
"Extending the temporary ban on the enforcement of eviction orders in the private and social rented sectors in areas subject to level 3 and 4 restrictions will support tenants, and offer people protection from transmission of the virus by being able to stay safe in their homes.
"It will also prevent additional burdens being placed on health and housing services during a time where they are already working hard due to the impact of the pandemic. This is a proportionate response to an extremely challenging set of circumstances.
"In the case of serious anti-social or criminal behaviour – including domestic abuse – eviction orders can still be enforced.
"We have been clear that no landlord should evict a tenant because they have suffered financial hardship due to the pandemic. Tenants in difficulty should engage with their landlord and seek advice on the options open to them."
Background:
Other measures to protect renters in Scotland during coronavirus were taken in the Coronavirus (Scotland) Act 2020.
These apply to all eviction notices issued on, or after, 7 April 2020. The original end date was 30 September 2020.
A number of actions have been taken to support tenants through the pandemic, including increasing the Discretionary Housing Fund from £11 million to £19 million to provide additional housing support and the introduction of the Tenant Hardship Loan Fund.
Further information on tenants' rights during the pandemic can be accessed here: https://www.mygov.scot/private-rental-rights/
ABC Note: Where is Boris Johnson on evictions? The Tory government was elected on the basis they were going to repeal Section 21 but nothing has happened?
Half a million renters in arrears as evictions set to resume.
Average amount owed on rent is over £700, with an estimated £360 million owed across the UK says Citizens Advice. One in four private renters in arrears have been threatened with eviction or cancellation of contract by their landlord. Half a million private renters in the UK are behind on their rent, with protections against eviction due to expire this weekend.
ABC Comment, have your say below: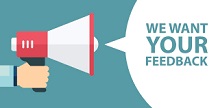 Leave a comment
Make sure you enter all the required information, indicated by an asterisk (*). HTML code is not allowed.