UK Lockdown to Potentially Continue To Easter, Tens Of Thousands Of Businesses Face Going Bust
Wednesday 06 January, 2021
Written by POLITICO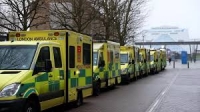 LOCKDOWN - On a Zoom call with the 1922 Committee of Conservative backbenchers last night, UK prime minister Johnson got some grief from MPs who had spotted that the new regulations published yesterday evening will actually expire on March 31, not mid-February as the PM suggested in his address to the nation. Johnson stressed that the lockdown would be reviewed in the middle of February, but this has not exactly calmed fears among backbenchers that it could actually drag on for some three months. Cabinet Office Minister Michael Gove yesterday conceded it could be March until some measures are lifted and Chief Medical Officer Chris Whitty caused more Tory nightmares with his warning that restrictions could be brought back next winter.
MPs are recalled to parliament today to vote on the government's new lockdown, as the country reels from last night's sobering revelation that around one in 50 people in England currently have coronavirus, with an even more alarming one in 30 infected in London.
Johnson announced at last night's presser that the NHS had so far vaccinated 1.3 million people in the U.K., including around a quarter of those aged over 80 in England. On the face of it, that seems pretty positive, but with a target of 13 million vaccinations by mid-February,
Business leaders are warning that another £4.6 billion worth of financial support promised by Chancellor Rishi Sunak for struggling businesses will not be enough to prevent tens of thousands from going bust, the FT's Jim Pickard reports. He says the PM has a call with business leaders today to hear their concerns.
England's third national lockdown has legally come into force, with MPs set to vote retrospectively on it later.
The measures, which include a stay-at-home order and the closure of schools to most pupils, were announced by the prime minister on Monday and are being voted on today.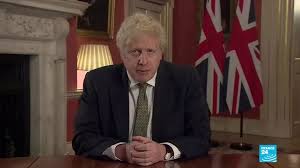 Image: Prime Minister Boris Johnson.
ABC Note: 505 companies listed on London Stock Exchange cancelled, cut, or suspended dividend payments. No segment of the market was immune - 52 FTSE 100 companies, 117 FTSE 250 companies, and 151 AIM-listed companies cut, suspended or cancelled dividends in 2020.
| | |
| --- | --- |
| London Stock Exchange market | Number of companies that cancelled, cut, or suspended dividend payments in 2020 |
| FTSE 100 | 52 |
| FTSE 250 | 117 |
| FTSE Small Cap | 112 |
| FTSE Fledgling | 23 |
| Main Market | 50 |
| AIM | 151 |
| All | 505 |
Thank you GraniteShares for this information.
ABC Comment, have your say below: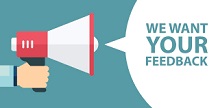 Leave a comment
Make sure you enter all the required information, indicated by an asterisk (*). HTML code is not allowed.