2,600 Food Parcels Provided for Children Every Day in First Six Months of The Pandemic
Friday 13 November, 2020
Written by Simon Collyer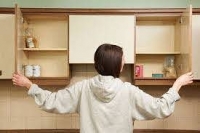 FOOD INSECURITY - Food banks in the Trussell Trust's UK network saw a shocking 47% increase in need during the crisis, building on record need experienced during the same period last year.
The charity warns these figures are the tip of the iceberg, as many people will have been helped by other community groups.
Welcome steps have been taken by the UK government, but longer-term action is needed, and the Trussell Trust is calling for people to join the campaign to build a Hunger Free Future.
New figures released today reveal 2,600 emergency food parcels were provided for children every day on average by food banks in the Trussell Trust's network during the first six months of the pandemic.
More than 1.2 million emergency food parcels were given to people struggling to afford essentials by food banks in the Trussell Trust's UK-wide network between 1st April and 30th September 2020, making it the busiest ever half-year period for food banks; over 470,000 of these parcels went to children.
While the figures highlight the level of need across the UK, the charity warns their new figures do not include the number of people helped by the countless new community organisations, independent food banks and local authorities, which have stepped up during the pandemic to support their communities.
Meanwhile IFAN the Independent Food Banks Network report that Scotland's independent food banks report at least doubling in need for emergency food parcels compared to last year's April to July figures.
Across all of the UK independent food banks have seen a 177% increase in the number of emergency food parcels distributed.
Some facts from the Trussell Trust:
Between 1st April 2020 and 30st September 2020, food banks in the Trussell Trust's UK-wide network provided 1,239,399 emergency parcels to people in crisis. 470,854 of these parcels went to children.
These parcels were distributed by over 1,350 distribution centres operating in 295 local authority areas in the UK.
This is a 47% increase on the same period last year, when 843,655 emergency supplies were provided to people in crisis. 309,090 of these supplies went to children.
During this period in 2020, on average 2,573 emergency parcels were distributed to children every day.
The top three reasons for someone being referred to a food bank in the Trussell Trust's network during April to September were low income (47%), benefit delays (9%) and sickness/ill-health (6%)
'Emergency food parcel': this typically is a three-day parcel containing emergency food for one person. During the crisis food banks have also been distributing seven-day parcels. For this release the Trussell Trust have simply combined both three-day and seven-day parcels together to report the total number of emergency food parcels that were distributed.
The increase in the total volume of food given out to support people therefore outstrips the number of parcels distributed. In comparison to the same period in 2019 there was a 59 per cent increase in the total weight of food distributed
These statistics are a measure of volume rather than unique individuals.
Trussell Trust figures cannot be used to fully explain the scale of food bank use across the UK, because figures relate to food banks in the network and not to the hundreds of independent food banks. Research from the Independent Food Aid Network shows there are at least 946 independent food banks, with many other organisations also distributing emergency food during the pandemic.
Redundancies increased by a record 181,000 between Q2 2020 and Q3 2020, a 138% increase. https://www.ons.gov.uk/employmentandlabourmarket/peopl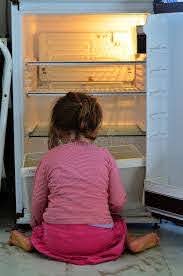 ABC Note: The Trussell Trust have launched a hunger free future campaign. This campaign's aim is to build a movement of people to work together and achieve the ultimate goal of a future where people have enough money to buy essentials. This Christmas, more people than ever will need to use a food bank. This can't go on! The past few weeks have shown that so many of us care about hunger in the UK. It's time to end the injustice of people needing food banks.
Want to get involved in a movement that's about building a hunger free future?
Sign up to join the campaign here:
Spread the word using #hungerfreefuture on social media.
ABC Comments, have your say below: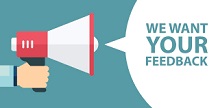 Leave a comment
Make sure you enter all the required information, indicated by an asterisk (*). HTML code is not allowed.