U.S. Department of Labor Announces Kick-Off of Sixth Annual National Apprenticeship Week
Monday 09 November, 2020
Written by Simon Collyer

WASHINGTON, DC – The U.S. Department of Labor today announced the start of National Apprenticeship Week (NAW) 2020. NAW 2020 includes a series of events held nationwide as thousands of participants celebrate the dynamic and evolving work of apprentices.
This year's events will focus on both traditional Registered Apprenticeship Programs and newly created Industry-Recognized Apprenticeship Programs.
By engaging employers on the front end and providing needed supportive services to both apprentices and employers on the back end, D-RAP is helping to revitalize Detroit's economy. PLEASE see the video below.
ABC Comment have your say below: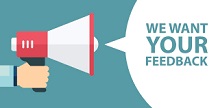 Detroit Apprenticeship Program
1

comment
Leave a comment
Make sure you enter all the required information, indicated by an asterisk (*). HTML code is not allowed.