Citibank Suggests Unemployment Could Hit 8.5% In the First Half Of 2021
Thursday 15 October, 2020
Written by Simon Collyer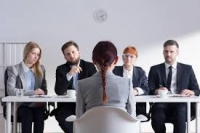 UNEMPLOYMENT - New analysis from the Office for National Statistics (ONS) has revealed that the UK unemployment rate grew to 4.5% in the three months to August, compared with 4.1% in the previous quarter.
While redundancies have risen to their highest level since 2009. The number of redundancies is expected to rise further if the Tories scrap the furlough scheme this month, with analysis from Citibank suggesting unemployment could hit 8.5% in the first half of 2021.
The ONS figure for claimant unemployed is 2,731,700, in September - up by 28,100 on last month and by 1.49 million since March, and the claimant rate is 7.6%.
The ONS figure for 18-24 claimant unemployed is 529,400 in September, up by 294,400 or 125.2% on March.
Vacancies in September have now recovered by 190,000 after falling 470,000 between February and May.
Unemployment is 1,522,000, up by 71,000 from last month's revised figure (quarterly headline has risen by 138,000) and the unemployment rate 4.5%, up by 0.2 percentage points on last month and increased by 0.4 percentage points on last quarter.
The employment rate is 75.6% and fell by 0.2 percentage points on last month's revised figure and down by 0.3 percentage points in the preferred quarterly measure.
ABC Comment, have your say below: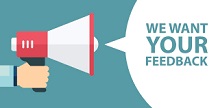 Leave a comment
Make sure you enter all the required information, indicated by an asterisk (*). HTML code is not allowed.