WASPI Pension Campaigners Appeal Dismissed in the Court of Appeal
Tuesday 15 September, 2020
Written by Simon Collyer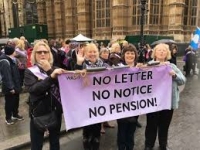 PENSIONS - Two women affected by controversial changes to the state pension age have lost their Court of Appeal challenge.
Campaign groups such as "WASPI" and "BackTo60" emerged to challenge the government's decisions to challenge the moving of the retirement age for women to age 66.
Julie Delve, 62, and Karen Glynn, 63, from BackTo60 brought a challenge over the changes after losing a landmark High Court fight against the Department for Work and Pensions last year.
On Tuesday 15th September 2020, senior judges unanimously dismissed that appeal.
They said introducing the same state pension age for men and women did not amount to unlawful discrimination.
In October 2019 the High Court ruled on a claim for judicial review brought by the Back to 60 campaign, led by women born in the 1950s.
They claimed the mechanisms chosen to implement the increases in the pension age discriminated on grounds of age and/or sex and they challenged the government's alleged failure to inform them of the changes.
Whilst the government's decision to change the retirement age without much notice does seem unjust, it did not amount to discrimination.
Women have campaigned vigorously for equal rights and from this matter maybe learning that being a man is not so advantageous as they may have previously thought!! Taxpayers would have had to have found a huge amount of money to refund women's pensions back to age 60 and although this matter was badly handled by the government women are only in the same position men are.
ABC Note: The change to the pension will inconvenience some, but if women want to be treated equally, the change must be accepted as progress and seen as such. Little has been heard from women who want to carry on working who have benefitted from the change. Although women can complain as much as they wish, they must ultimately accept the situation. It is unfair, but life is unfair. Women generally live longer than men and all of us are living longer. Thus the pension age in the developed world is being increased in general.
ABC Comment, have your say below: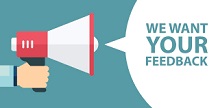 1

comment
Leave a comment
Make sure you enter all the required information, indicated by an asterisk (*). HTML code is not allowed.