Prime Minister Boris Johnson Urged to Make £20 Increase Permanent By SNP and The Joseph Rowntree Foundation
Wednesday 09 September, 2020
Written by Simon Collyer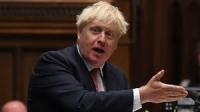 UNIVERSAL CREDIT- The SNP's Shadow Work and Pensions Secretary has urged the UK Tory government to maintain the £20 increase to Universal Credit - instead of axeing it in April 2021 - and extend it to legacy benefits.

Ahead of the UK government's autumn budget, leading anti-poverty charity, the Joseph Rowntree Foundation, has published a report setting out how the £20 increase has been a lifeline for families during the coronavirus crisis and called for it to be made permanent and extended to legacy benefits to strengthen the social security net.

The report follows repeated calls from the SNP for Boris Johnson to take action to rebuild the social security net - after his party spent a decade dismantling it with austerity cuts which only served to exacerbate poverty in the UK.
ABC Comment, have your say below: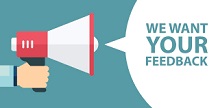 1

comment
Leave a comment
Make sure you enter all the required information, indicated by an asterisk (*). HTML code is not allowed.