State Pensions Are Changing Are You Ready?
Saturday 05 September, 2020
Written by Simon Collyer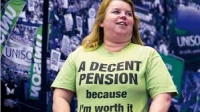 STATE PENSIONS - People in their 40s, 50s and 60s should double check their retirement age as another landmark date on when people can claim their state pensions looms this weekend, say WASPI campaigners.
From Sunday, September 6, 2020 nobody, man or woman, will be able to claim a state pension until at least their 66th birthday.
After that it will keep going up in steps until eventually everyone born from April 6, 1978 onwards will have to wait until they are at least 68 before they can pick up a pension.
Millions of people in the UK younger than their late forties will have to wait an additional two years to dip into their retirement funds after the government confirmed plans to raise the minimum pension access age to 57 in 2028. Since pension rules were relaxed in 2015, millions of individuals have taken advantage of new freedoms over how they can take cash from their private pension pots from the age of 55. However, on Thursday the government confirmed it would legislate to enact proposals, first mooted six years ago, to increase the minimum access age from 55 to 57 in 2028.
To get the basic State Pension you must have paid or been credited with National Insurance contributions.
The most you can currently get is £134.25 per week.
The basic State Pension increases every year by whichever is the highest of the following:
earnings - the average percentage growth in wages (in Great Britain)
prices - the percentage growth in prices in the UK as measured by the Consumer Prices Index (CPI)
2.5%
Check your state pension here:

Other ways to apply
If you'll reach your State Pension age in more than 30 days, you can get a pension forecast by filling in the BR19 application form and sending it in the post.
It is taking longer than usual to get pension forecasts by post because of coronavirus (COVID-19). Use the online service to get your forecast more quickly.
If you're already getting your State Pension or have delayed claiming it
To get information about your State Pension, contact the Pension Service if you're in the UK or the International Pension Centre if you live abroad.
In the UK: Pension Service
Abroad: International Pension Centre
ABC Comment, have your say below: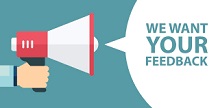 1

comment
Leave a comment
Make sure you enter all the required information, indicated by an asterisk (*). HTML code is not allowed.