Scottish Diners Eat More Than 6.3 Million Meals to Support Hospitality Sector
Friday 04 September, 2020
Written by Simon Collyer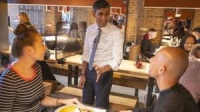 GOVERNMENT INCENTIVE SCHEME - The government has announced that thousands of jobs across Scotland have been supported after statistics revealed that more than 6.3 million meals were eaten in Scotland as part of the landmark Eat Out to Help Out scheme, and more than 100 million eaten UK-wide.
Rishi Sunak said the scheme's popularity had helped support the livelihoods of the 1.8 million people working in the hospitality sector across the UK and driven the nation's economic recovery from coronavirus.
Latest figures show that Eat Out to Help Out significantly boosted restaurant bookings during August, with the scheme growing in popularity each week.
By midnight on 27 August, 6,333,000 meals were eaten at 8,543 establishments across Scotland, making claims worth more than £38 million, with an average discount of £6.10 a meal. This has meant more jobs being supported as a result of people going out and boosting the economy.
Regulars have complained about their favourite eateries being booked out but I have given patrons the chance to try new restaurants.
These numbers are likely to grow, with restaurants having until the end of September to claim back the 50% government-funded discount applied to bills in August.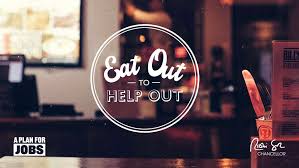 Image: Eat Out to Help Out considered a resounding success.
ABC Comment, have your say below: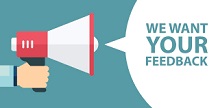 Fat Bastard - Sorry we could not resist!
Leave a comment
Make sure you enter all the required information, indicated by an asterisk (*). HTML code is not allowed.