DWP Minister Thérèse Coffey Appears Reluctant to Meet Scotland's Social Security Committee Say Scots
Tuesday 25 August, 2020
Written by Simon Collyer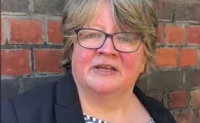 SCOTLAND - DWP Minister Thérèse Coffey seems reluctant to appear in front of Scotlands Social Security Committee. The Tory Work and Pensions Secretary is set to visit Stranraer and Glasgow this week.
In a letter to Work and Pensions Secretary Thérèse Coffey, Holyrood's Social Security Committee convener Bob Doris extended an invitation to appear before the committee.
Mr Doris also critisized the cabinet minister, saying three similar invitations since the beginning of this year were not acknowledged by her or her department.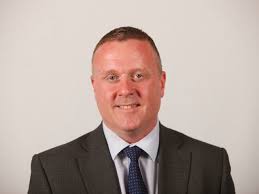 Image: Holyrood's Social Security Committee convener Bob Doris.
Holyrood's Social Security Committee has hit out at the UK Tory government's decision to dodge scrutiny from MSPs.
Now, it has been announced that Coffey will arrive in Scotland later this evening to pose for photographs as part of Boris Johnson's flag waving tour north of the border.
This isn't the first time UK Ministers have chosen to snub Holyrood – earlier this year Scottish Secretary Alister Jack pulled out of an appearance in front of the Parliament's Europe Committee at the 11th hour with no substantial explanation given.
Famously, David Davies also assured MSPs he would face scrutiny during his time as Brexit Secretary – but failed to do so in his two years in the job.
Earlier this year, Coffey was widely criticised for comments relating to Marcus Rashford's campaign for Westminster to provide free school meals for children in England during the coronavirus lockdown.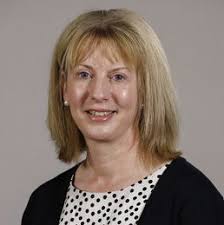 Image: SNP MSP Shona Robison.
Commenting, SNP MSP Shona Robison said:
"Thérèse Coffey should be taking the economic crisis faced by Scotland's economy seriously – instead she's choosing to completely ignore MSPs.
"While the Minister lacks the decency to even respond to the devolved governments, she can still find the time to fly up to Scotland for a flag waving exercise and cheap photo opportunity.
"It's totally unacceptable for any government to try and dodge scrutiny in the midst of a global pandemic, but that seems to be the approach of Boris Johnson and his Tory colleagues.
"We've seen this before from Westminster – the Tories' contempt for Scotland and our parliament knows no bounds.
"Colleagues from all parties are sick of this UK government's reluctance to engage with Holyrood's stringent committee process. It's time these ministers were held accountable."
ABC Comment, have your say below: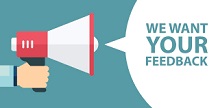 1

comment
Leave a comment
Make sure you enter all the required information, indicated by an asterisk (*). HTML code is not allowed.