SNP Welcomes Report Which Supports A Universal Basic Income Pilot Scheme in Scotland
Friday 12 June, 2020
Written by Simon Collyer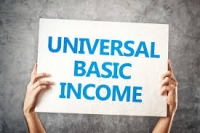 UNIVERSAL BASIC INCOME – is to be trialled in Scotland. This is a very exciting development and it will be watched with great interest.
The SNP has welcomed the recommendation of a Universal Basic Income (UBI) pilot scheme in Scotland after the Citizens' Basic Income Feasibility Study Steering Group released its final report.
The steering group - made up of Glasgow, Fife, Edinburgh and North Ayrshire local authorities and partners including Public Health Scotland - was established to explore the feasibility of conducting a basic income pilot scheme.
Its report published today concludes that, while a basic income pilot is desirable, it is not feasible within the current devolved settlement as necessary welfare and tax powers remain with the UK Government through the DWP and HMRC.

In welcoming the report, the SNP stressed that the Scottish Government does not alone hold the necessary powers to conduct such a pilot and called for the full cooperation of the Westminster Government.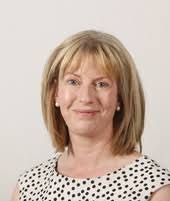 Image: Shona Robison MSP.
Shona Robison MSP, convener of the SNP's Social Justice and Fairness Commission, said: "This report is hugely welcome, and we will comprehensively consider its findings in the Social Justice & Fairness Commission.
"As a Commission, we have been considering different models to deliver a secure income for all - one which eradicates poverty, provides an adequate safety net, and also values unpaid work such as caring and volunteering in the community.
"A universal income is an instinctively attractive option for delivering on these aims but there are also significant questions to consider going forward about how it could be delivered and at what level, which is why the pilot scheme with support of all levels of government would be very welcome."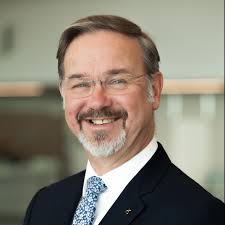 Image: Inverclyde MP Ronnie Cowan.
Inverclyde MP Ronnie Cowan, a long-term supporter of UBI, said: "A pilot scheme is essential to inform discussions around UBI and the report lays out important steps towards piloting UBI in Scotland.
"Scotland is willing to lead the world in UBI research to provide citizens with an adequate level of financial security. However, a pilot scheme cannot happen without full co-operation and collaboration of the UK Government.
"Such a scheme would allow both governments to understand the benefits of a UBI and what it could do to tackle poverty and inequality.
"The Tory Government has systematically dismantled the safety net of social security over the past decade and while the damage has been obvious for years, the current pandemic has shown it even more starkly.
"The current levels of Government support is not enough for people to live on and many are being pushed into poverty and hardship because of Westminster policies.
"And don't just take the SNP's word for it, this is a view shared and continually highlighted by anti-poverty, children's organisations and the UN Rapporteur.
"Even with a pilot, such a systematic change to the welfare state would take many years to introduce. But a UBI pilot would rigorously test if there is a new way to respond to tackling poverty that would support people out of poverty
"If the Westminster Government and its relevant departments refuse to fully engage with this process it will yet again demonstrate that policies for the betterment of Scotland can only be implemented through the full range of powers that come with Independence."
Background
The Scottish Government committed £250,000 over 2018/19 and 2019/20 to fund four the local authorities to explore the feasibility of piloting a Citizens' Basic Income, sometimes described as a 'universal basic income', in Scotland.
You can read the Citizens' Basic Income Feasibility Study Steering Group's final report online.
You can read more about the Social Justice and Fairness Commission at https://www.socialjustice.scot/
Ronnie Cowan MP had the first ever debate at Westminster on UBI in 2016 -https://bit.ly/2NGo1uf.
ABC Note: Who else has Universal Basic Income? Kenya, where a big experiment in universal basic income (UBI) is underway; Iran, which has a nationwide unconditional cash transfer program; and Alaska, which gives an annual dividend to everyone in the state.
ABC Comment, have your say below: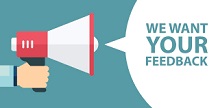 Leave a comment
Make sure you enter all the required information, indicated by an asterisk (*). HTML code is not allowed.