Government Uses 'Computer Says No' As an Excuse For Disability Discrimination During Covid-19 Crisis
Wednesday 03 June, 2020
Written by Simon Collyer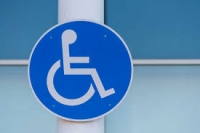 THOUSANDS - of disabled people have been missing out on an emergency out of work benefit top-up to help them through the Covid-19 crisis because the Government says it will take too long to make changes. Disability Benefits Consortium (DBC) is urging Chancellor Rishi Sunak to stop discrimination against disabled people by backdating pay
The Disability Benefits Consortium (DBC), a network of over 100 organisations, has been told the reason people on all legacy benefits have not received the same £20 uplift as those claiming Universal Credit is because it is "too complicated" for the Government computer system.
In addition, on 27 May Neil Couling, the Department for Work and Pensions' (DWP) Senior Responsible Owner for Universal Credit, said the emergency £20 was only ever intended for new claimants, and it was a "windfall gain" for existing ones. He went on to say they wanted to help "people affected by the pandemic", failing to acknowledge the impact the virus has had on disabled people – and will have for a long time to come.
This has meant for 60 days thousands of people living with a disability or with long-term health conditions – who tend to have lower incomes and higher costs than the general population – have missed out on financial help during the pandemic. This is despite a recent DBC survey1 finding 95% of disabled people had seen an increase in their costs as a result of the pandemic – from needing more money to safely access food to having to pay for higher heating and water bills while shielding at home.
Chris Bourne, 60, is from Leeds. He gave up work in 2019 to care for his wife Dawn who lives with secondary progressive multiple sclerosis (MS). Dawn receives Employment and Support Allowance (ESA) so does not qualify for the extra £20 a week. Chris says: "Dawn is among the most vulnerable people in this country, so it doesn't make sense why we can't get the £20 uplift. It might have only been a few months, but council tax and the water bill has already gone up. Having that £20 would help towards these essential bills – especially as I have no real wage other than the weekly £67 I get as a carer. We need that financial support."
Last month, the DBC set up the 'Don't Leave Disabled People Behind' petition which has received over 115,000 signatures. They have now written to Rishi Sunak MP urging him to end the discrimination against disabled people, and for pay to be backdated to when the top up to Universal Credit was introduced. Those who have signed the petition are also being encouraged to tweet the Chancellor, and over 130 people have written to their own MPs asking for urgent change. While the Social Security Advisory Committee has said "it is increasingly untenable for this group of claimants [people on legacy benefits] to be excluded".
Anastasia Berry, Policy Manager at the MS Society and Policy Co-Chair of the DBC, says: "More than 130,000 people live with MS in the UK, and many who receive out of work benefits are being denied extra financial support at a time when they need it the most.
"To say the reason is because 'computer says no' is a slap in the face for the thousands of people in vulnerable situations who have been hit with extra costs to survive the pandemic. This is not an acceptable excuse, and we urgently need to see an increase in ESA and other legacy benefits so those living with MS, and other disabled people, aren't left behind."
Ella Abraham, Z2K's Policy and Campaigns Officer and Campaigns Co-Chair of the DBC, says: "Discriminatory Government excuses are leaving over 2.5 million people without the vital support they are fully entitled to. At a time of crisis, the Government must stop wasting crucial time and extend the emergency £20 Covid-19 increase to all out of work benefits to ensure everyone is safe."
Join the DBC's call in demanding the Government to stop leaving disabled people behind.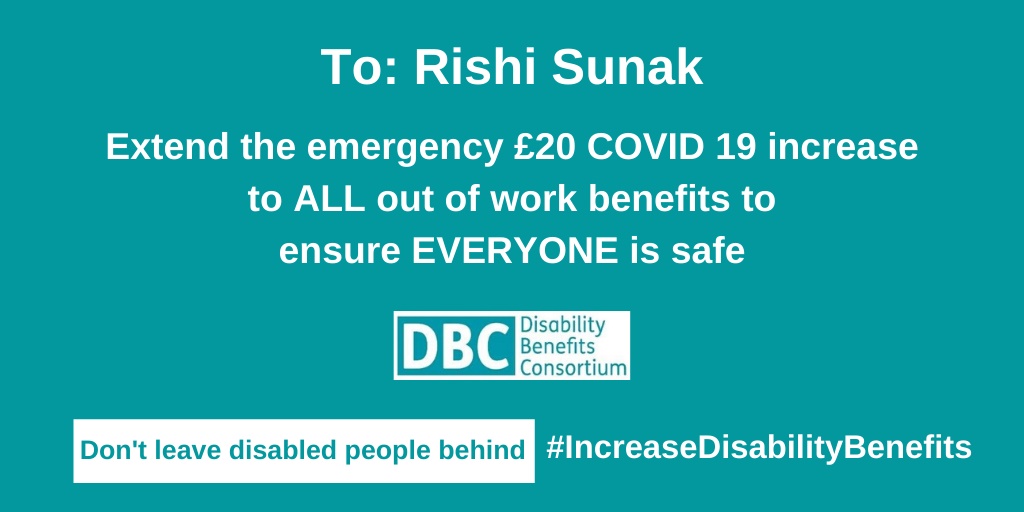 ABC Comment, have your say below: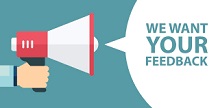 "Please, do not leave anyone behind" - a message for the Prime Minister and the Chancellor
1

comment
Leave a comment
Make sure you enter all the required information, indicated by an asterisk (*). HTML code is not allowed.