Scotland - New Call for Emergency Support For Children
Monday 18 May, 2020
Written by Simon Collyer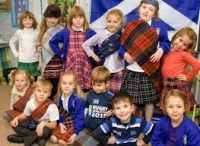 POVERTY ALLIANCE SCOTLAND – have informed us that over 100 children's charities, faith groups, academics, think tanks, poverty campaigners and trade unions have today written an open letter to the First Minister calling for a direct financial boost for all families living on low incomes to support them through the coronavirus crisis.
The letter expresses "grave concern" that families across Scotland are struggling to stay afloat through the crisis, and that her government's progress on tackling child poverty is being put at huge risk.
Signatories include the STUC, Scottish Women's Aid, Scottish Association for Mental Health, Joseph Rowntree Foundation, IPPR, Barnardo's, Poverty Alliance, Child Poverty Action Group in Scotland and One Parent Families Scotland. They say that a payment equivalent to at least £10 per week per child is needed to provide families "a lifeline now to help them weather the storm."
To read the media statement, the letter to the First Minister and list of signatories please click here
Additionally:
The Institute for Public Policy Research in Scotland have published new information on the impact of Covid-19 on families in Scotland. Amongst the key findings are that 49% of families with dependent children are 'in serious financial difficulty' or 'struggling to make ends meet'. Their findings have reinforced the need for significant urgent action to address the needs of families with children. Key calls include:
The Scottish Government to make a lump sum payment to eligible families of £250 per child (the equivalent of £10 per week for six months)
The UK Government to increase Child Benefit by £5 and child supplements in Universal Credit by £10 for the duration of the crisis
Both these measure are needed now to relieve some of the pressure on families.
ABC Comment, have your say below: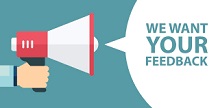 Leave a comment
Make sure you enter all the required information, indicated by an asterisk (*). HTML code is not allowed.