DWP Select Committee Seeks Information About Claiming Universal Credit
Wednesday 08 April, 2020
Written by Simon Collyer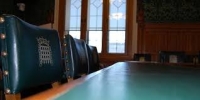 DWP SELECT COMMITTEE - The Work and Pensions Committee wants to hear about how coronavirus is affecting people who rely on the benefits system as part of its new inquiry into the DWP's response to the virus outbreak.
Letter from Permanent Secretary to Chair
The Committee is interested in finding out about the experiences of people who are having to claim benefits for the first time, the experiences of people who were already claiming benefits, and the experiences of people who need support but find they can't claim any benefits.
The Committee has today also published a letter from the Permanent Secretary at the DWP responding to several questions about the Universal Credit application process and how the Department is dealing with the unprecedented increase in applications. The letter reveals that nearly a million new claims were made between 16 March and 3 April this year.
The Chair wrote to the Permanent Secretary following the evidence session on March 25.
Chair's comments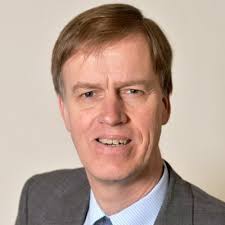 Image: Rt Hon Stephen Timms MP.
Rt Hon Stephen Timms MP, Chair of the Work and Pensions Committee, said:
"The DWP's front line staff are making a herculean effort to deal with the unprecedented numbers of new claims for Universal Credit, and we thank them for everything they're doing at such a difficult time. I know they will be focused on making sure that people who need money urgently get their payments as quickly as possible. But it is disappointing that the Permanent Secretary can't tell us what proportion of people who've asked for an Advance payment have had one, or tell us anything about the delays that people are facing on DWP's phonelines.
So we can better understand the issues faced by people who rely on the benefits system, we'd like to hear from people about their experiences getting the support they need. We are keen to hear about any specific problems claiming benefits and also more generally about whether people are getting enough money to support themselves and their families during these immensely difficult days."
Some of the questions the Committee is interested in are:
How well is the Universal Credit system working for the unprecedented numbers of new claimants?
Has there been any improvement in the significant delays that new UC claimants were experiencing in the second half of March?
How quickly are people who ask for Advance payments of Universal Credit receiving their payments?
What lessons can be learned from the changes that have been made to the processes for verifying the identity of UC claimants? Are there any particular changes that should stay in place after the outbreak ends?
How effective have DWP's communications with the public been during this period?
How do the needs of people claiming UC for the first time now differ from the needs of groups who've claimed UC in the past? How well is Universal Credit working for these new groups of people?
Are there any indications of how well the UC system will work for these claimants as they move into work in the short- to medium-term?
How well is the benefits system working for self-employed people who aren't able to access the Government's Self-employment Income Support Scheme? Is there a case for temporarily suspending the capital limits in UC during this period?
How easy is it for people to understand what they're entitled to claim? For example:
Is it clear enough how the benefits system interacts with other forms of Government support during this period, such as the Coronavirus Job Retention Scheme?
Is it clear enough how public health guidance interacts with the benefits system?
How is the assessment process for Employment Support Allowance working? Have there been any difficulties with obtaining medical evidence to support claims?
What impact has the outbreak had on people who were waiting for a Mandatory Reconsideration of a decision, or who were going through the appeals process?
Have people who were already claiming benefits when the outbreak began seen any changes to the support they receive from DWP?
Are people who are claiming benefits receiving enough money to cover their basic living costs during this period?
Are there groups of people who need support but aren't able to access it through the benefits system? What should DWP be doing to support those people?
Are support organisations and charities able to access the resources they need from DWP to support vulnerable people? What more could DWP be doing to facilitate that support?
Get involved
If you're someone with personal experience of the benefits system, you might prefer to complete our short survey. The deadline is Wednesday 15 April.
If you're responding on behalf of an organisation, or you're an individual who wants to send us a longer written submission, you can send us your evidence here.
You don't need to answer all of the questions below, and you can tell us anything relevant, even if it isn't covered by these questions. The deadline for sending your views is 11am on Thursday 16 April.
Further information
About Parliament: Select committees
Visiting Parliament: Watch committees
ABC Comment, have you say below: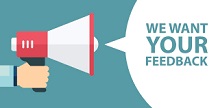 Leave a comment
Make sure you enter all the required information, indicated by an asterisk (*). HTML code is not allowed.