SNP Call For Stronger UK Welfare Protections
Wednesday 08 April, 2020
Written by Simon Collyer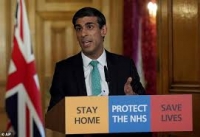 SNP - People must not fall into hardship because of gaps in support say SNP.
The SNP's Shadow Chancellor and Work and Pensions Secretaries have renewed calls for the Chancellor to bring forward stronger UK welfare protections to ensure people are not pushed into hardship and poverty because they fall through the gaps in support.
Alison Thewliss MP and Neil Gray MP have written to Rishi Sunak asking him to look at four key areas where the UK government is failing to adequately support people through the new schemes in response to Covid-19 and through the UK welfare benefits system during the Coronavirus crisis. The four areas include:
Delays in receiving support. The five week wait for the first Universal Credit payment must be reduced through the UK government providing a non-repayable grant instead of a loan at the start of a claim, which pushes people into, or further into, debt.
Gaps in support available. Given the gaps in the support available the UK government must introduce a Guaranteed Minimum Income. It must bridge the gaps in the Job Retention and Self-Employment Income Support schemes, including amending the date of qualification so people who started work after the 28th February will qualify, and ensuring businesses have access to financial resources – not Universal Credit - until they are reimbursed for salaries or the first payments in June. Gaps in social security must also be bridged, including removing the capital tariff reduction to Universal Credit and implementing support for those with No Recourse to Public Funds.
Insufficient level of support. Social security payments – including Child Benefit, Universal Credit and Employment Support Allowance (ESA) – must be increased.
The rate of Statutory Sick Pay must also be increased in line with a Real Living Wage, and the weekly earnings threshold removed so that all workers can receive SSP irrespective of their weekly earnings or National Insurance contributions.

The SNP has consistently called on the UK government to bridge gaps in support and strengthen welfare protections in response to the economic impact of the Coronavirus crisis by using the tax and welfare system to boost support and introduce a guaranteed minimum income for everyone.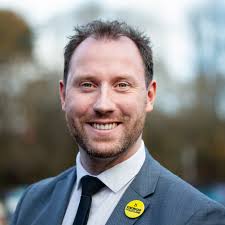 Image: Neil Gray MP

Commenting, Neil Gray MP said:

"In this time of crisis, it is crucial that everyone in our society is properly supported if they have been impacted by Coronavirus and not pushed into, or further into, destitution and hardship because they fall between the gaps of available support.

"People in Scotland and across the UK are at risk of contracting coronavirus and spreading the virus to others through steps they have to take to survive because they do not qualify for support – this needs to stop.

"I welcome the measures the UK government has already introduced but I am now urging the Chancellor to seriously consider the gaps in the measures and implement our proposals to close them to ensure everyone has a safety net."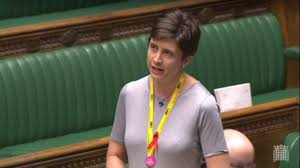 Image: Alison Thewliss MP.

Commenting, Alison Thewliss MP said:

"I hope that the Chancellor shares our concerns that the gaps in support is putting lives at risk and will agree that a compassionate approach is needed to support those affected.

"The UK government must listen to those of us who have been calling for welfare protections to be significantly strengthened to help people through this unprecedented emergency – including introducing a Guaranteed Minimum Income.

"Now more than ever, we are committed to cross-party collaboration on these issues, and we are asking the Chancellor to assess without delay how these issues can be addressed. Our proposals are there to help with that."
ABC Comment, have your say below: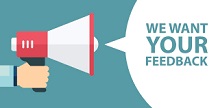 Leave a comment
Make sure you enter all the required information, indicated by an asterisk (*). HTML code is not allowed.