US and Spanish Job Losses Soar
Thursday 02 April, 2020
Written by Simon Collyer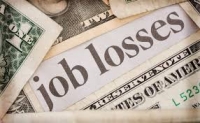 PANDEMIC UPDATE - The unemployment rate of the United Kingdom is expected to reach 4.7 percent in 2020, following the outbreak of coronavirus and the closure of businesses due to social distancing measures.
A total of 2,921 people has now died from coronavirus in the UK, according to the Department of Health and Social Care.
New weekly US unemployment claims hit a record high of 6.6m as the effects of the pandemic bite.
According to Trading Economics - the number of Americans filling for unemployment benefits jumped to 6.648 million in the week ended March 28th, a new record high and well above expectations of 3.5 million. The accommodation and food services sector was again the hardest hit by the Covid-19 crisis. The 4-week moving average, which removes week-to-week volatility, also jumped to an all-time high of 2.612 million, while continuing jobless claims hit 3.029 million in the week ended March 21st, the highest since July 2013. The $2.2 trillion package approved by the White House and the Congress increased payments for the unemployed to up to $600 per week for up to four months while the Labor Department eased some filing restrictions, which likely contributed to the rise in the unemployment numbers.
Earlier there was record jump in the number of people applying for unemployment benefit in Spain. The country, the second-worst hit in terms fatalities, has also lost nearly 900,000 jobs.
The sudden increase in those signing up is powerful evidence that the coronavirus crisis is an economic emergency.
The Belarusian Health Ministry has reported just 152 cases of the coronavirus. Neighboring Russia reported 1,836 as of Monday. Belarusian President Alexander Lukashenko has refused to shut down businesses.
ABC Comment, have your say below: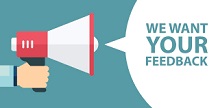 1

comment
Leave a comment
Make sure you enter all the required information, indicated by an asterisk (*). HTML code is not allowed.