ABC Press Release - Donors Needed
Wednesday 25 March, 2020
Written by Simon Collyer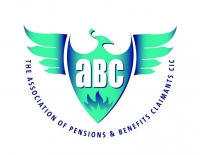 PRESS RELEASE – Community Express - The Association of Pension & Benefits Claimants CIC (ABC) prepares to trial a new service
Date 25/03/2020
Simon Collyer the founder of the Association of Pension & Benefits Claimants CIC is preparing to trial a new service in North Essex called Community Express.
Simon had seen Food Bank clients, people struggling with heavy bags - mums with young children and elderly people some with walking sticks and decided to trial a service that would transport people to the Food Bank and back, or as may be needed to take food parcels to people's homes. This is a very specific service for people who have very limited resources and who find taxis and public transport too costly. As bus and rail services have been trimmed, this service could be vitally needed. However, says Simon, as the virus spreads getting food to peoples home would reduce the risk of Food Bank volunteers being exposed to unnecessary risk.
The service could save lives and prevent coronavirus from spreading further.
A very interesting suggestion was given to the ABC by a well-wisher that senior citizens need to get to the Post Office to collect pensions and visit the bank and so we want to extend the service to these people says Simon.
We need some running money for fuel and leaflets and even a webpage and for companies willing to help out. Donations from £10 upwards would make a difference and help in kind to create 5,000 two colour leaflets would get us rolling.
We are asking the Colchester Borough Council to wave any restrictions and licencing costs and for parking wardens outside banks or post offices to show some leniency. If we can get this going we can soon roll this out to the rest of North Essex and beyond.
The ABC may charge a small amount but we will run the service for free if we can find enough sponsorship. We are also interested in hearing from car owners interested in joining us in case we need to upscale the service.
We have been talking to the NHS and we will be taking every safety precaution deemed necessary. Colchester Food Bank is enthusiastic about trialling the idea but we do need some modest funding.
We have approached some emergency funds that have been set up but it could days to get a response in the current climate. We need HELP now says, Simon.
Simon has recently appeared for the third time on the UK national television evening news and with large scale layoffs happening around the world the ABC is getting noticed.
Editors please note:
1) Morgan Stanley's Chief Economist is predicting 3.4 Million People Filed for Unemployment last week. This will be confirmed on Thursday 26th March.
2) 21 April 2020 ONS UK Unemployment rate figures will be released.
For more information contact:
Simon COLLYER
Association of Pension & Benefits Claimants CIC
Telephone: +44 (0) 1206 509623
Mobile: +44 (0) 7842412389
Skype: simon.collyer163
Email: This email address is being protected from spambots. You need JavaScript enabled to view it.
Website: www.abcorg.net
Leave a comment
Make sure you enter all the required information, indicated by an asterisk (*). HTML code is not allowed.