Calls for an Independent Investigation As NAO Reveals Department Has Investigated 69 Deaths Linked To Suicide
Tuesday 11 February, 2020
Written by Simon Collyer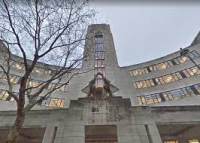 SUICIDES - The DWP is facing calls for a full investigation following the National Audit Office investigation into deaths by suicide. Sixty-nine deaths are very likely to be the thin edge of the wedge as the organisation has done everything in its power to avoid providing the information that Frank Field, former Work and Pensions Secretary, has been calling for.
There has been a stream of complaints about the DWP. This includes placing advertisements about Universal Credit which were misleading - the long delays in dealing with complaints, some taking 18 months - unfair benefit sanctions and the controversial Personal Independence Payment (PIP) and Employment Support Allowance (ESA), and the dreaded Work Capability Assessments. The DWP has lost a steady stream of court cases, and some would argue that it is not 'fit for purpose'.
An organisation that is supposed to be helping people funded by the taxpayer is it is being argued, driving people to their deaths.
Tory minister Sarah Newton was appointed Minister for Disabled People, Health and Work, in November 2017 and served until her resignation in March 2019 had brushed-off calls for an "investigation" into 20,000 people who died waiting to see if they were owed sickness benefit.
The DWP has admitted making a £1.7bn blunder, where 210,000 people were paid too little Employment and Support Allowance (ESA) going as far back as 2011.
As far back as 2014, the NHS's 2014 Adult Psychiatric Morbidity Survey (APMS) showed 43% of people on ESA had attempted suicide at some point - compared to 7% of the general population.
Activists such as the Black Triangle Campaign have spent years amassing dozens of individual claims of benefit claimants' suicides since the Tories took power in 2010.
Allegedly DWP officers fail to turn up at four out of five benefit appeal hearings, - an insult to those who have waited years in many cases, fighting to have their appeals upheld.
ABC Note: What people are saying is needed is a proper independent investigation into the DWP, not the usual whitewash.
This is what Becky Smith, writing for Civil Service World has to say:
Former Work and Pensions Committee chair Frank Field called for a "full investigation into the DWP's processes" after the National Audit Office revealed at least 69 suicides have been linked to the department's handling of benefits claims since 2014-15.
The NAO investigation into the information DWP collects on deaths by suicide of benefit claimants found that the department has internally reviewed 69 cases in which "alleged department activity" may have been among the reasons for such death. However, it said gaps in reporting meant the actual figure was likely to be higher.
It said the department did not seek to draw trends from the findings of internal reviews, meaning that "systemic issues which might be brought to light through these reviews could be missed".
The review is among a suite of internal mechanisms DWP is developing to identify and tackle systemic problems in its work and improve the way it investigates and "learns lessons from its customers' experiences".
DWP told the NAO that its review will look at how its Internal Process Reviews are used to improve processes and prevent harm in future, across three areas – identification of cases, improving the analysis of recommendations, and better prevention.
It will look at how to improve analysis of the reviews "to ensure that the department is aware of any systemic themes and issues and is able to act to put in place effective corresponding improvements".
And it will also look at how staff decide whether to carry out reviews in the first place. It will improve internal guidance and communication "to ensure staff are aware of and understand the processes for reporting a suicide", the NAO said.
The watchdog noted that DWP guidance has "not always been clear" on when cases should be investigated, and not all its staff were even aware of the guidance.
The review will be led by a new unit that has been set up within DWP to "improve the department's approaches to identifying, investigating and learning lessons from customers' experiences; and to ensure lessons are fed back into improvement processes", the NAO report said.
Among other things, the unit will also be tasked with improving the coroner's focal point – a mechanism put in place in 2016 to improve communication with coroners, including about suicide cases.
It will also be responsible for the serious case panel DWP has established in recent months, which it said would "consider the most serious systemic issues" identified in internal reviews and by the Independent Case Examiner.
"The panel will make recommendations to the department and help to assign accountability at the most senior levels in the organisation for ensuring sustainable improvements are implemented," the NAO said.
"In doing so, the department aims to focus on learning how to avoid similar issues in the future."
'We need a full investigation'
The NAO launched its investigation at the request of Frank Field, then Work and Pensions Committee chair, last year, after Field said DWP had refused to share statistics on deaths by suicide of benefit claimants.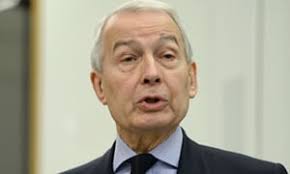 Image: Frank Field MP, former Work and Pensions Select Committee chair.
Responding to the report, Field said the report "presents a catastrophic situation for vulnerable claimants and their families".
"What we need now is a full investigation into the DWP's processes, and for the necessary changes to be made, so that nobody is ever put into this situation again."
ABC Comment, have your say below: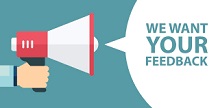 Leave a comment
Make sure you enter all the required information, indicated by an asterisk (*). HTML code is not allowed.