Irelands Electorial Suprise Rising Rents and the Housing Shortage
Monday 10 February, 2020
Written by POLITICO/Simon Collyer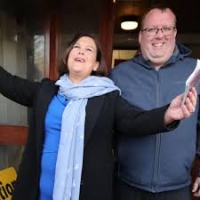 IRISH ELECTION - The election in Ireland has changed the electoral landscape. The left-wing nationalist party Sinn Féin rode into first place ahead of the traditionally dominant Fine Gael and Fianna Fáil for the first time in the history of the republic.
Fine Gael, which has governed Ireland for the last nine years, scored 22.4%. Fianna Fáil, which tends to alternate in power with Fine Gael, took 22.2%. Sinn Féin, meanwhile, squeaked in between the so-called big two with 22.3%.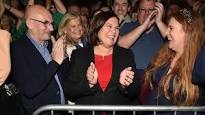 Image: Sinn Féin leader Mary Lou McDonald.
POLITICO points out: "The two-party system in this country is now broken, it has been sent to the history books," said as she arrived at a Dublin count center.
ABC Note: Tory Party please take notice, housing was a key issue, with BREXIT hardly influencing the election at all.
Homeownership has dropped in Ireland, evictions and homelessness have shot up, surging demand for rental units has led to a shortage, and soaring rents, political campaigns and street protests. People are angry especially the young.
In the last few years, Dublin has become one of the world's 10 most expensive places to rent, ahead of cities like Tokyo, Sydney and Singapore
"We have a cohort of younger voters who vote on issues rather than parties ... They have obviously identified Sinn Féin's message on that issue as something to rally behind," said Jonathan Evershed, a researcher at University College Cork and Queen's University Belfast.
'The times are a changing' as Bob Dylan once wrote. He certainly was not wrong about this outcome.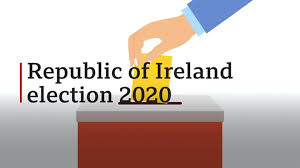 ABC Comment, have your say below: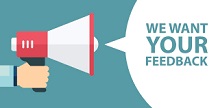 Leave a comment
Make sure you enter all the required information, indicated by an asterisk (*). HTML code is not allowed.