Promote Your Business or Organisation with the ABC
Monday 10 February, 2020
Written by Simon Collyer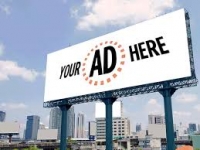 MARKETING - If you are good at something shout about it said a friends headmaster, the friend who incidentally became a communications director for one of the UK's top 50 companies.
We have just had an enquiry from a Texas-based company whose CEO described the ABC website as 'wonderful' and indeed it is an Aladdin's cave of information. Visitors go through our back-catalogue of articles and it is interesting to see how these build in readership over time.
Advertising does more than attract customers - it positions your organisation in the eyes of donors, stakeholders and influencers and can help positively shape the future. The public feel much more confident donating or supporting organisations that advertise themselves. It creates the impression that if an organisation can advertise then they must be successful. The public likes to pick winners, even in the social space.
You may feel you have enough customers, but promoting your offer allows you to choose the customers you want to focus on, by giving you choice.
The argument everyone knows us is the commonest held fallacy in marketing. Richard Branson is one of the UK's best-known businessmen but Virgin still advertise. Promoting needs to be done on an ongoing basis. One advertisement is rarely successful.
Backlinks are also very desirable as Google and Bling's, indexing algorithms look for websites that are well-connected link wise as it is assumed that these are more relevant to what their visitors want. There are billions of websites, how will your audience find your website?
Our website is a directory, but if we don't have a category that matches your offer one can be added as long as what you do is relevant to our audience.
At the ABC we publish news on an almost daily basis. So there is a good reason for people to bookmark our website and come back and see what's new.
If you want to learn more about promoting your offer on the ABC website, just e-mail: This email address is being protected from spambots. You need JavaScript enabled to view it. You will not get a hard sales pitch but we can talk through how we can assist you. It is very cost effective our rates are designed to help the smallest organisations to onboard with us. You can contact us via the Contacts Form in Contacts.
ABC Note: The ABC is looking for telesales people who can work independently as sales agents. We are particularly keen to recruit some of our salespeople from those with physical disabilities happy to work from home. This is a ground floor opportunity and we will be looking for people who are articulate, enthusiastic and self-disciplined. We don't want high-pressure sales types, just people who can build a relationship and a rapport with organisations who could genuinely benefit from appearing on our website. If you are a people person with a sense of humour, not afraid to pick up the 'phone and chat to people, then this could be the role for you.
PLEASE just send in your C.V. to This email address is being protected from spambots. You need JavaScript enabled to view it. and we will come back for a chat.
You can find the right information on the Contacts page.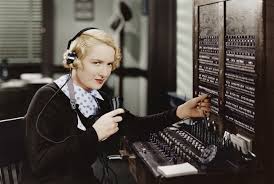 ABC Comment, have your say below: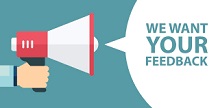 Leave a comment
Make sure you enter all the required information, indicated by an asterisk (*). HTML code is not allowed.