Early Conciliation in Northern Ireland For Employment-Related Tribunals
Friday 17 January, 2020
Written by Simon Collyer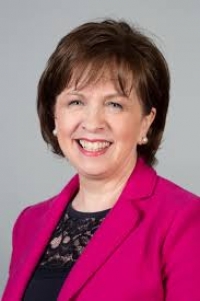 EMPLOYMENT TRIBUNALS - NI - Minister announces introduction of Early Conciliation in Northern Ireland for employment-related tribunals.
The Minister for the Economy, Diane Dodds, today announced that Early Conciliation in employment disputes will be introduced in Northern Ireland from 27 January 2020.Conciliation seeks to find a mutually agreeable solution to a workplace problem or disagreement where an individual has made, or could make, a claim to an employment tribunal. It is voluntary – both parties must voluntarily agree to participate in the process for conciliation to be able to work.From 27 January 2020, individuals who want to make a claim to a tribunal in Northern Ireland will first need to notify the Labour Relations Agency (LRA) of their dispute and consider whether Early Conciliation could resolve the issue, thereby removing the need for a tribunal.Announcing the initiative, the Minister said: "Disputes can arise between employees and employers.
The more quickly, cheaply and effectively that these can be resolved, the less emotional and financial risk to the individual employee and the lower business and economic costs to the employer."While potential claimants will have to contact the LRA, and are likely to benefit from engaging in conciliation, they will not be compelled to take up the offer. If a settlement isn't possible or conciliation is rejected, the claimant can then proceed to lodge a tribunal claim, if they so wish."
I would encourage businesses and employees to familiarise themselves with this new measure and contact the LRA should they have any queries."Following notification to the LRA, the statutory time limit for the claimant to lodge their case with a tribunal (usually three months) is paused for up to a calendar month, allowing the parties time to explore the possibility of an agreed settlement.
Tom Evans, Chief Executive of the Labour Relations Agency, added: "Early Conciliation is about more than just a change in process. It represents a valuable opportunity to bring cultural change in how workplace disputes are resolved in Northern Ireland. We know that early engagement is the most effective way to resolve workplace problems, before parties become embroiled in an often bitter, legal confrontation. All too often that approach destroys any hope of repairing the working relationship and can leave employers and employees alike significantly out of pocket."Last year the Agency dealt with 4,500 cases about individual employment rights and only 8% proceeded to tribunal. For those that reach a conciliated agreement, there are numerous benefits compared with going through a tribunal, including the privacy of the process, lack of fees, speed and control over the content of the settlement. There are also benefits for the labour market and economy with fewer costs and losses in productivity."Early Conciliation is part of the introduction of a revised and consolidated set of tribunal rules of procedure which combine the previously separate Industrial and Fair Employment rules. The new rules better reflect the practical out-workings of the tribunals.
ABC Comments have your say below: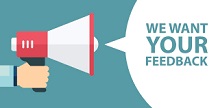 Leave a comment
Make sure you enter all the required information, indicated by an asterisk (*). HTML code is not allowed.