600,000 Food Parcels Were Handed Out in Scotland Over 18 Months
Thursday 09 January, 2020
Written by Simon Collyer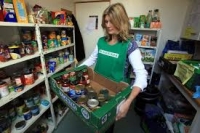 FOOD BANKS - The SNP has called on the Tory government to "wake up" to the crisis of growing foodbank use – as it was revealed that almost 600,000 food parcels were handed out in Scotland over 18 months.

Charities have slammed Westminster cuts, with data revealing that between April 2018 and September 2019, 278,258 emergency food parcels were distributed by independent foodbanks in Scotland – with a further 318,214 parcels distributed by the Trussell Trust.

A group of front-line organisations, including Oxfam Scotland and the Child Poverty Action Group, is now calling on the UK government to remove the unfair two-child limit and benefit cap, increase the National Living Wage, uprate all benefits in line with inflation, and ban zero-hours contracts – all measures backed by SNP MPs.

In stark contrast to Westminster austerity, the SNP government has been working to develop a social security system with dignity and fairness at its heart – introducing a raft of benefits to provide much needed financial support to low income families, including a brand new benefit which will provide eligible families with £10 a week for every child under 16 by 2022.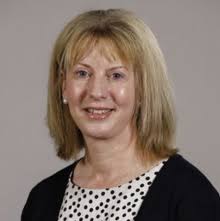 Image: Shona Robison MSP
Shona Robison MSP said:

"While food banks do an excellent job of providing support for those who need it, the fact that they even exist is a damning indictment of Tory policies which are actively driving people into desperate situations.

"The blame for this national scandal lies solely with the Tory party – and the grim reality of cuts to benefits, delayed social security payments, and placing sanctions on vulnerable people at every opportunity.

"Time and time again, the SNP has challenged the Tories' agenda of austerity and attempted to restore the safety net of social security, but with the majority of welfare spending still firmly in the hands of right-wing Tories, it's up to the UK government to urgently reverse the damage done to the most disadvantaged in Scotland.

"The Tory government needs to wake up to the cost of this crisis and stop shunning responsibility, before more families and children are pushed into the poverty."
ABC Comment, have your say below: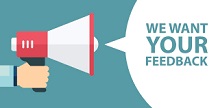 Leave a comment
Make sure you enter all the required information, indicated by an asterisk (*). HTML code is not allowed.