Northern Ireland Employment Figures
Tuesday 17 December, 2019
Written by Simon Collyer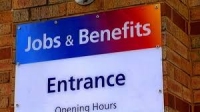 NORTHERN IRELAND - The Q3 2019 Quarterly Employment Survey was published online at 9.30am this morning. The key points are:
The number of (seasonally adjusted) employee jobs in September 2019 was estimated at a record high of 782,670. This was an increase of 4,210 jobs over the quarter and 15,540 jobs over the year. The annual change in employee jobs was statistically significant i.e. the recorded change exceeded the variability expected from a survey of this size and was likely to reflect real change. Increases were experienced in all sectors over the year, with the services sector accounting for the majority of the growth.
The numbers of (seasonally adjusted) employee jobs in the services (635,580 jobs) and other (24,070 jobs) sectors reached the highest levels on record in September 2019.
Private sector jobs increased over the quarter (0.7% or 4,170 jobs) and the year (2.3% or 12,900 jobs) to their highest level (573,430) on record.
Public sector jobs increased over the quarter (0.4% or 800 jobs) and the year (1.4% or 2,920 jobs). There are now 17,600 fewer public sector jobs than the series peak in September 2009 (-7.7).
In the last five years, employee jobs have increased by 8.3% (60,100 jobs) and by 13.2% (91,390 jobs) from the low in March 2012.
The annualised growth rate of 1.8% in 2019 is below that seen in 2018 and 2017.
ABC Comment, have your say below: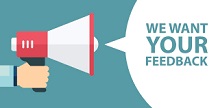 Leave a comment
Make sure you enter all the required information, indicated by an asterisk (*). HTML code is not allowed.